Colorful art made with bills from all over the world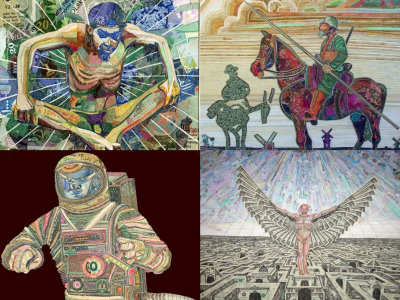 collageArt of colorful banknotes produced by artist C. K. Wilde. There are also things that are made quite finely and I do not think that the original is paper money.

Details are as below. "Space Available - Inquire within (detail)" where astronauts' suits are represented brilliantly.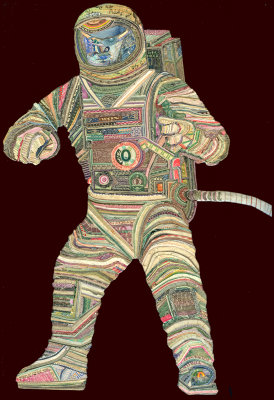 "Ikaros". It spreads wings of gold rather than wings consolidated with wax.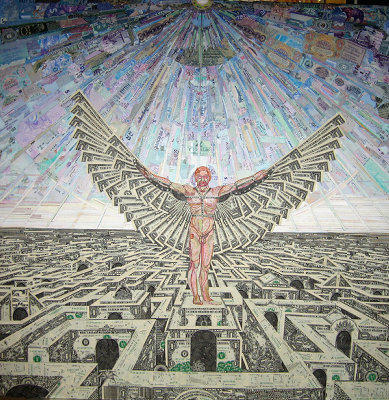 "Portrait of Thich Quang Duc".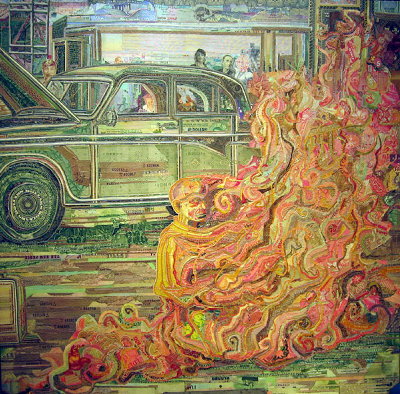 "Quixotic Ambition". It seems to be drawing Don Quijote.



Works with outlining contours. "And there is no remedy"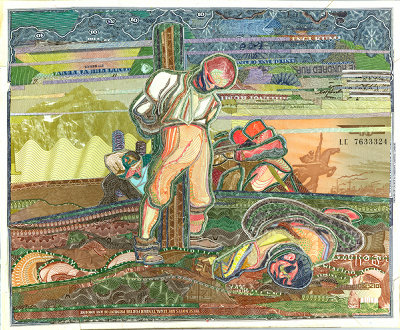 Goya's "Saturn that eats our child" is expressed in paper money.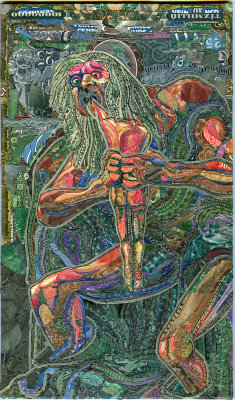 Literally gold fish, "Goldfish".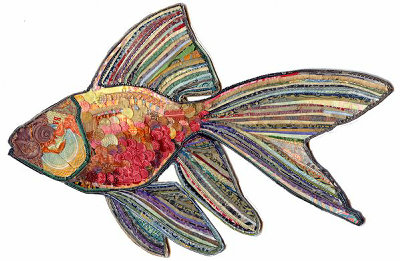 "Portrait of Kurt Reynertson Allerslev". Represent a face without using parts of people.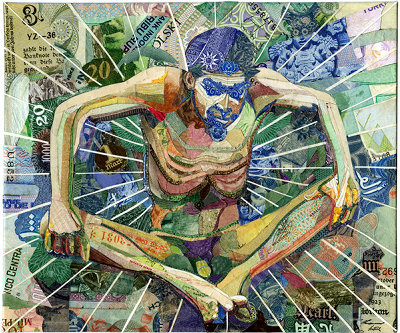 The world is yours, which is a world map.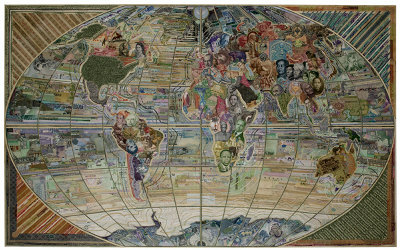 "The Great Crash".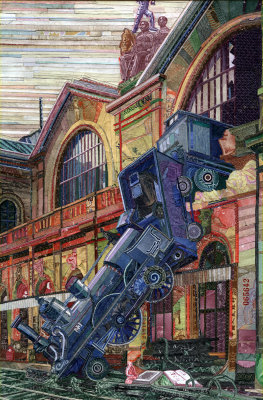 "Surreal estate". There are monochrome works as well.



"Portrait of Rhasan Roland Kirk - Brother From Another Planet" depicting fictional brothers of saxophonist Roland Kirk.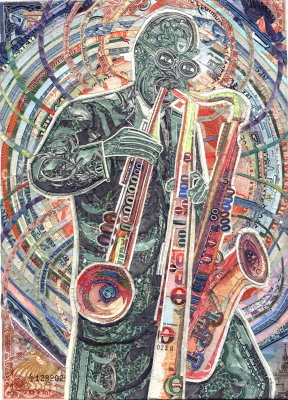 You can also see many other banknotes art from the links below.
Artichoke Yink Press Image Archive
in Note, Posted by darkhorse_log