Arrested his father as leaving the baby behind in a car parked in a family parking lot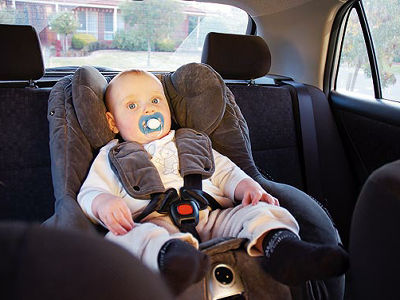 The father was arrested on suspicion of leaving an infant of 1 year and 2 months in a car parked in a parking lot of a family restaurant in the hot weather. This incident occurred this Sunday in Florida, this morning is a midsummer day, the temperature when the child was rescued was about 32.8 degrees.

Details are as below.
Mother gets custody of toddler left in hot car at Chuck E. Cheese's - OrlandoSentinel.com

Cosimo Capitanio took children with a family restaurant "Chuck E. Cheese"I visited. At this time, I entered the store with three children, but the girls 1 year and 2 months stayed fixed in the car seat in the car. Eventually a woman who parked near a Capitanio car noticed the children left behind in the backseat, informed the police, the girl was rescued.

The temperature at 1 pm when the girl was rescued was 91 degrees Fahrenheit (32.8 degrees Celsius), the car was locked and the window was closed. According to the unusual high heat laboratory at San Francisco State University, the inside of the car would have reached 110 degrees Fahrenheit (43.3 degrees Celsius) after 10 minutes and if it was 20 minutes it might have reached 120 degrees Fahrenheit (48.9 degrees Celsius) Thing.

Capitanio suspects were found in the restaurant with the children. All the other children were under 5 years old. He was arrested for felony charges of child abuse and the four children, including the girls rescued,Department of Child & FamiliesI was handed over to my mother on Monday.

According to Florida State Act enacted in 2007, it seems that it is a crime to leave a 6 year old child in the car for 15 minutes.

NPO thinking about the safety of children and car "Harrison's Hope"Zero Second Campaign" has recently started. This is to ensure that children will not be left in the car even for a moment, Diana Van Leuven spokesman said "We want to change the behavior in this campaign."

From now on it is getting hot and cars parked outdoors are left in a little place, so ridiculous heat is coming, so please be careful of those with children.
in Note, Posted by logc_nt