Painting depicting the game scene unexpectedly cruel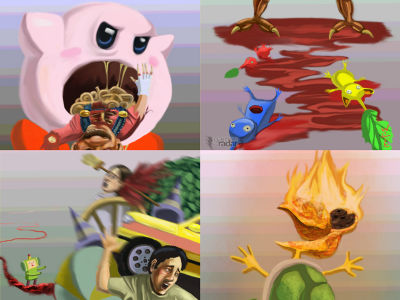 While playing games, casually the enemies are knocked down, and the scenes where the ally is destroyed are seen, but there is impact when drawing again with a picture.

Image is from below.The Top 7 ... Gory deaths in cutesy games | GamesRadar

Where Pikmin can be eaten.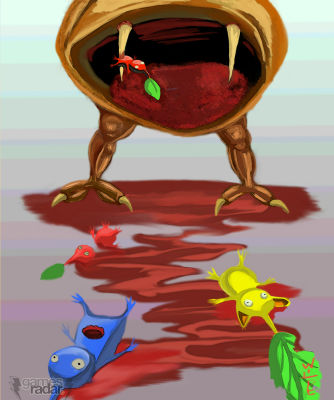 Where the bamboo shoots are knocked down with a fireball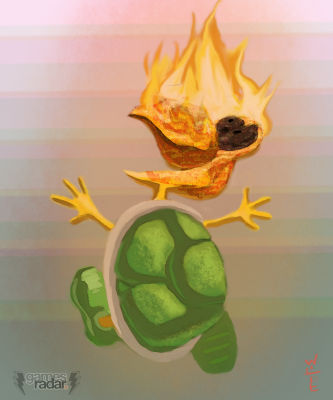 It seems that Prince Katamari is rolling over the building in the town and sticking.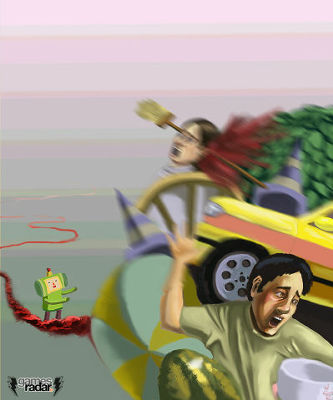 Kirby is swallowing Mario. Mario is half digested.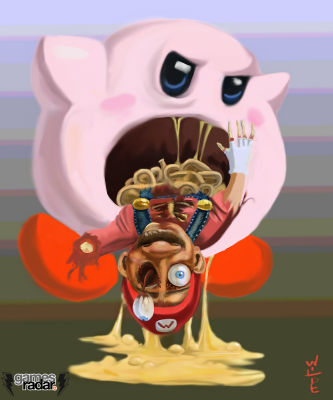 Other images are from the following.
The Top 7 ... Gory deaths in cutesy games | GamesRadar