Mr. Donut 's "cool noodle" tasting review which can enjoy 3 types of Kakadono, Tsukemen and Mu noodles Review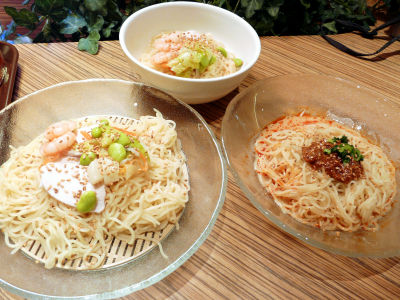 Mr. Donuts sells "cool noodles" from April to May every year, and two kinds were offered in the past year and last year, "Tsuki" type of "Taiku noodle" and a noodle type of "salt chicken" This year, it was three kinds of chicken noodle type "chicken vegetable salt soup", chicken type "chicken vegetable sesame sauce sagger", mush noodle type "chilled bamboo".

So I immediately went to Mister Donut and ate.

Review from below.
Ryouji Noodle | Mister Donut

I went to Mister DonutsUmeda Hankyu Sanbancho Shop.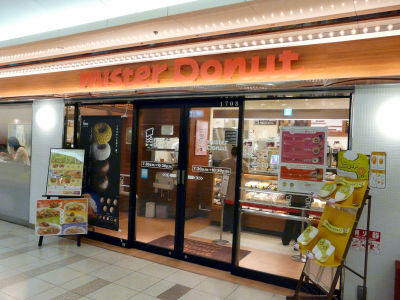 Kake noodles "chicken vegetable salt soup". Donuts and drinks are attached for ordering this time with a donut set, but of course you can order single items as well. It is 399 yen if 3 types are separately available.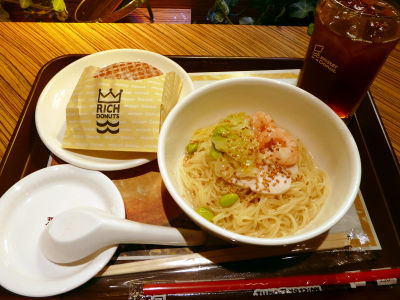 Soup of saltiness is okay even if you say that you do not like chilled Chinese so much because the sourness of soup is tough. The ingredients are simply boiled chicken and shrimp, quite easy to taste.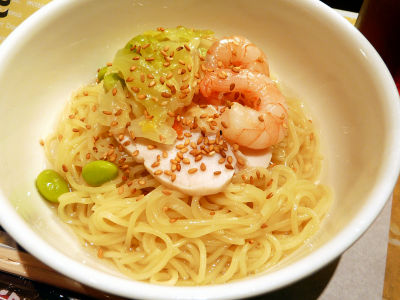 Tsukemen "Chicken vegetables sesame sauce soup".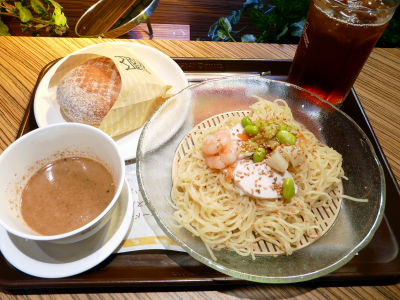 It seems that just before "chicken vegetable salt soup" turned into a noodle type.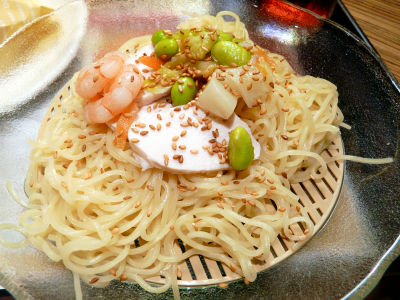 Daisuke is made with soy sauce and sesame flavored rich flavor. It is delicious when you eat steamed sauce firmly. Chicken will be like a bang bangie if you put on sesame seeds. .



Mother's noodle "chilled and playful".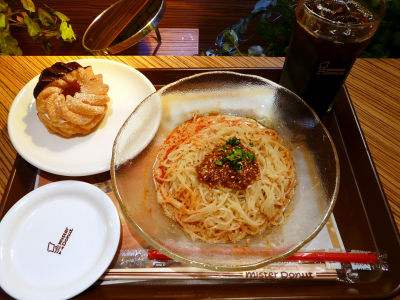 Meat miso with chicken and pork in it is on top. It looks like soup looks rather spicy, but it's rather mild, not a bit of a tingling sting. If you mix meat and miso soup and eat it taste will increase.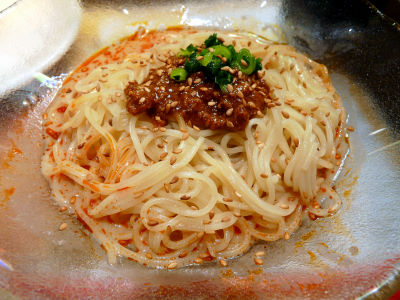 It was very elegant and tasty without complaints even if three items were served at a ramen shop. However, to eat only this as rice, there is not much quantity, and if you are a man you may think you will not be satisfied a bit even if you ordered a set.