Maru chan who can taste fine and thick noodles at the same time "Dual Sword Miso Pork Bone Noodle" Tasting Review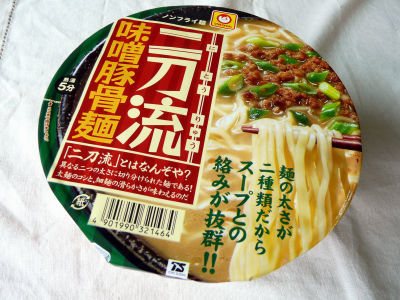 I bought "Toyotomi Miso Pork Bone Noodle" which was released on April 7 (Monday) at Toyo Suisan's Maru-chan brand and tried it. The feature of this product is that two different thicknesses of noodles are used in one product. It is quite interesting product, but what kind of feeling is it when you eat it?

Details are as follows.
Notice of new release of Dual Sword Miso Pork Bone Noodle: News & amp; Topics March 2008 - Toyo Suisan Co., Ltd.

Raw materials etc.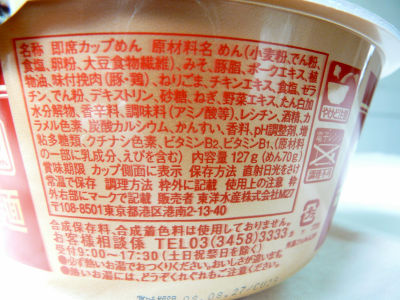 476 kcal per meal.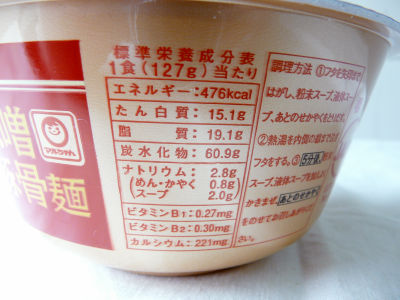 Late last, after-fill liquid soup, powder soup.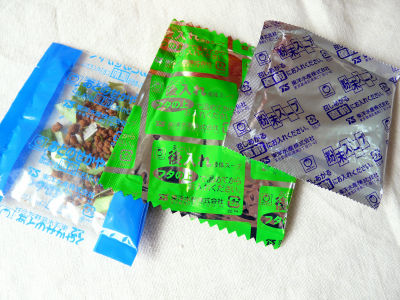 Noodles. In a dry state, it is not easy to distinguish between squatting and thickening.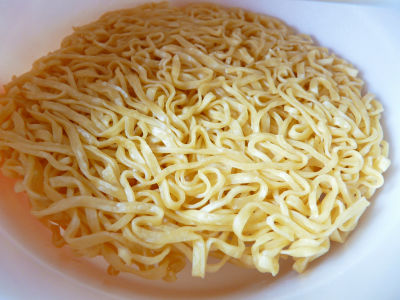 Pour hot water without putting soup quickly, wait for 5 minutes.



after 5 minutes.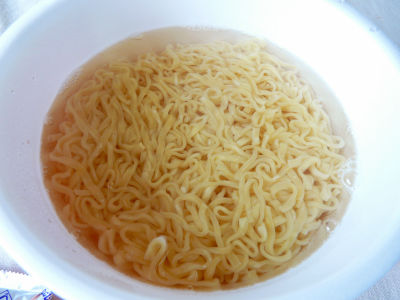 Pour liquid soup and mix.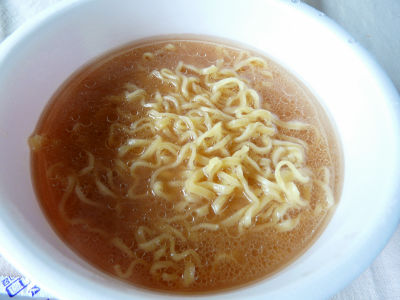 Put the powder soup and finish when finally placing it at last.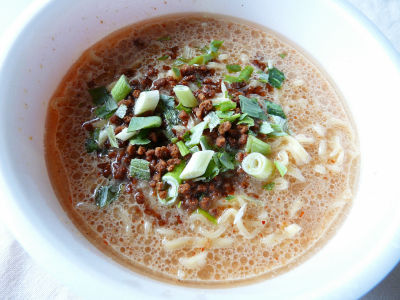 A slightly bitter miso pork taste. It seems that you are using a matching red and white miso, and it has quite a rich taste. Although it is the main reason, although there is firmness firmly, the mouth feel is good, it is quite easy to eat. I understood that it was fat, but I do not know for a moment whether the squeezes are not large.