Laptop portable PS3 completed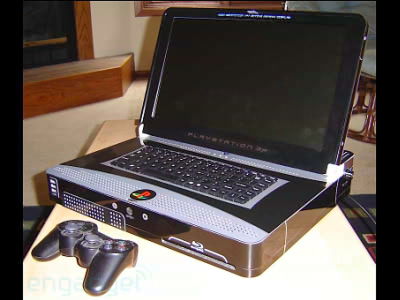 The portable PS 3 which can enjoy the high picture quality of Blu - ray anytime anywhere and can play high - quality games was completed. It has 17-inch LCD and HDMI-DVI connectors, and since the keyboard is from the beginning, you can easily enter letters.

Details are as below.The PS3 Laptop from Ben Heck to Engadget with love - Engadget

CreatorPortable Xbox 360 EliteAlso createdBen HeckendornMr. The PS 3 will be sent to the charity auction soon.

Portable "p" is attached after PLAYSTATION 3 in the logo under the monitor.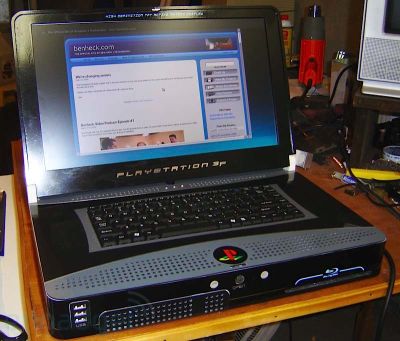 Shimmering PS mark.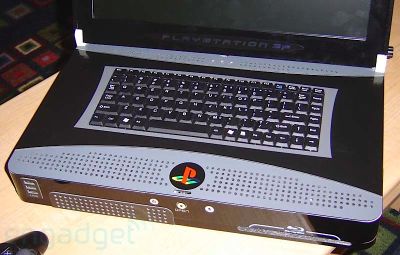 Disk slot.



Three of the four USB ports are on the bottom left. The last one is using the keyboard.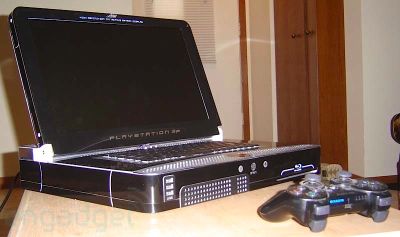 Backside. It seems that the main body surface is glossy and fingerprints are easily attached.



Thickness is 3 inches (about 7.6 cm) and it is thinner than the original PS 3.




There is a volume adjustment knob next to the headphone jack.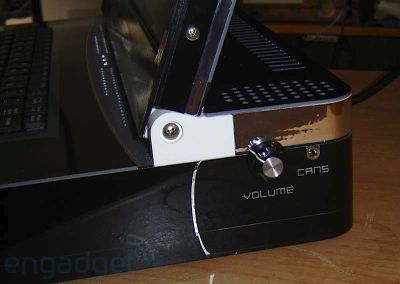 When I close the monitor it looks something like this.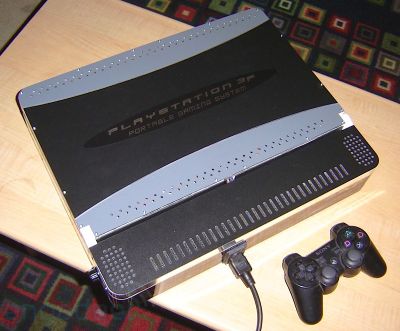 If you carry it with PSP, it seems to give plenty of love to PlayStation.