A man who sold his face as an advertising space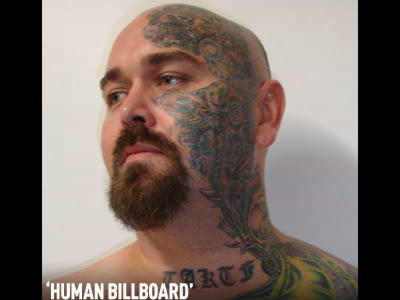 Mr. JASON Niebling from Ipswich is looking for a company to advertise on his face. Mr. Niebling puts advertisements in the tattoo and promises to become a human advertisement bulletin board forever.

Considering your own head as an advertisement for the rest of your life, it seems that you need considerable preparedness.

Details are as below.Man offer face as advertising space NEWS_com_au

In Australia no one has ever offered his face as an indefinite tattoo advertising space, he will be the leading person. "If you pay enough price, I will provide the entire right side of my face as an advertising space," Niebling says. However, I will not accept advertisements that make people unpleasant. 10% of the income earned will be used for donation.

Mr. Niebling's left side of the head and face already contains tattoos that are not advertisements, so it's the right half of the face that sells as an advertising space.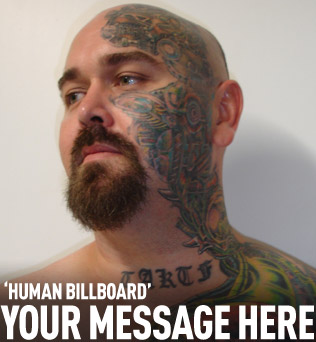 Currently Mexican restaurants in Brisbane are trying to buy his advertising space for $ 10,000 (about 1 million yen).

By the way, in a person who promised to advertise forever by putting a tatto in his body, there is an American Jim Nelson, he is on his back headCI HostI put in advertisements. The offer price was $ 7000 (about 750,000 yen at the then dollar exchange rate).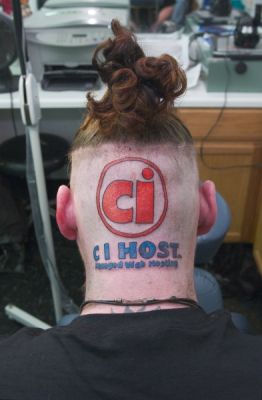 There seems to be business in Japan in which tattoo stickers are affixed to foreheads for advertisement.
Japan's first forehead advertisement, the only advertising head buzzizer that uses head in Japan
http://head.ta2.com/
in Note, Posted by darkhorse_log