Finally 2GB microSD card divided 1000 yen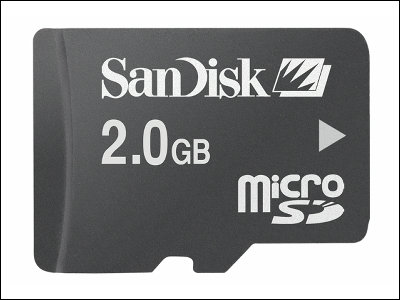 In January this yearI told that I divided 1500 yenAlthough it is 2GB microSD card, it finally divided 1000 yen.

Because the unit price per 1 GB is about 500 yen, it is very affordable.

Details are as below.
Major price comparison site "Price .comAccording to the price information published in ", as of March 21st at 0:00, the microSD memory card is interrupting 1000 yen, 999 yen.

Price .com - regardless of manufacturer microSD card 2GB BLK price comparison

The price fluctuation graph looks something like this. As a result of continuing descending and falling, I finally divided 1000 yen.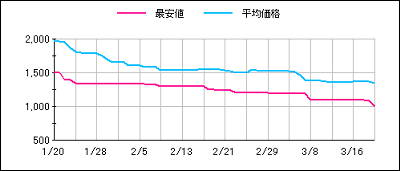 Furthermore, prior to microSD cardThe SD memory card has cut down 1000 yenThere is almost no price difference at present.