Xbox 360 drastically cuts price, to the cheapest price on next generation game machines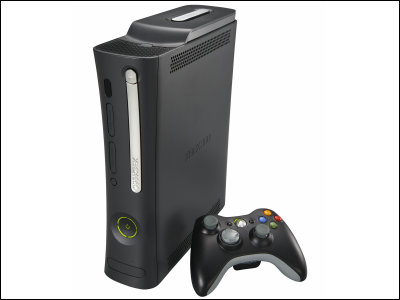 Previously at GIGAZINEXbox 360 may be cheaper than WiiWe talked about that, today the price cut was officially announced.

All three models currently on sale are drastically waning, and I'm wondering what impact Microsoft's price offensive will have in the future.

Details are as below.
Xbox.com | News & Features - Experience Xbox 360 at new lower price

According to this release, Xbox 360 seems to drop significantly in Europe.

In the UK, Nintendo's Wii is 179 pounds (about 37,000 yen), while the entry modelXbox 360 arcadeWill drop by 40 pounds (about 8200 yen) to 159.99 pounds (about 33,000 yen), and a model with a 20 GB HDD will drop by 50 pounds (about 10 thousand yen) to 199.99 pounds (about 40 thousand yen To 1000 yen).

And 120GB of HDD was installedXbox 360 EliteIt is said that the price will drop by 40 pounds to 259.99 pounds (about 54,000 yen).

Everything has fallen sharply, the entry model Xbox 360 arcade is lower price than Wii, is that the day when similar price cuts are done in the US and Japan is close?