Oshii Mamoru's latest work "Sky Crawlers The Sky Crawlers" will be released on August 2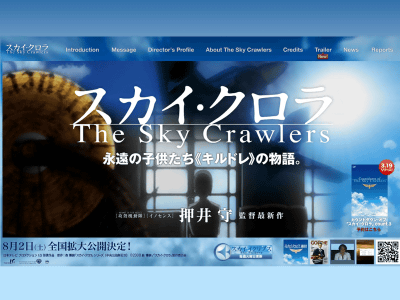 The release date of the latest film "Sky · Crawl The Sky Crawlers" by Mr. Oshimi Oshii, a film director known for works such as "Ghost in the Shell", "Urusei Yatsura" and "Mobile Police Patlabor" is August 2 ) It seems that it was decided. It is decided that "Ponyo on the Cliff by the coach of Hayao Miyazaki" will be made public this summer and it will be prosperous as "Nitere Super Summer" on Nippon TV.

Details are below.
Oshii Mamoru's latest film "Sky Crawlers The Sky Crawler" official website

The main visual currently being released.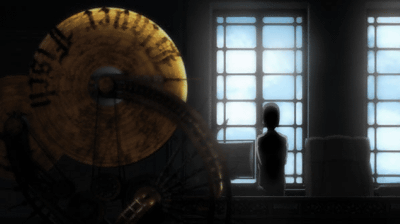 The work is a story of a fighter ride, and the author of the original is Hirotsugu Mori. Directed by Mamoru Oshii for the first time in 4 years since "Innocence". Music is Kenji Kawai indispensable for Oshii Mamoru's work, Screenplay is "closed note" Ito Chihiro, animation production is handled by Production I. G of "Ghost in the Shell".

It seems that "Ponyo on the Cliff by the Ponyo on the Cliff" will have a joint front, but I will be wondering what the box official result will be.