Huge shell of appearance like aliens "Guidac"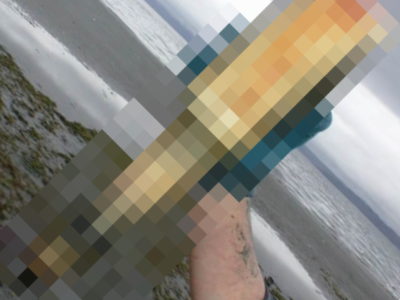 In Japan it is a huge shellfish "guidac" which is also called Namigai or White Mill. It is too big for it to fit in the shellfish, and it has become a distinctive look with a long water tube. Moreover, this shellfish seems to live in about 146 years with very long longevity.

The figure of Guidac is from the following. Please be careful if you are a little weak.Largest clam known to man

It is 15 ~ 20 cm in length with the exception of the water pipe. The water pipe is about 1 m.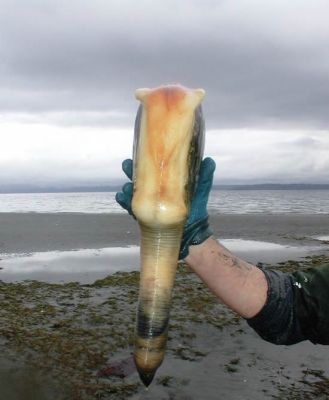 Guidac put in a tank.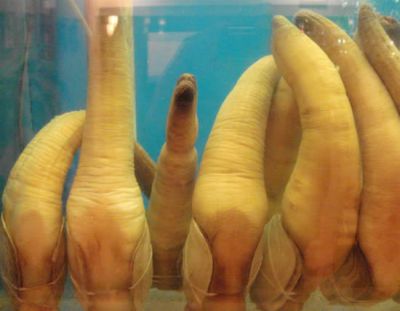 Of course, they can be cooked so they can be cooked.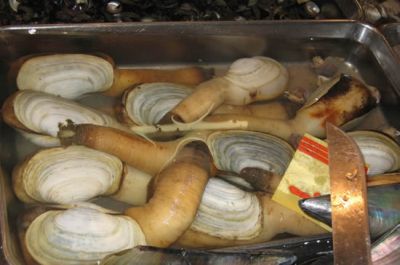 It seems to be very tasty after cooking.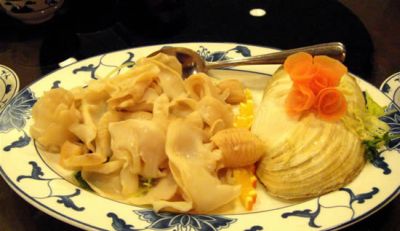 A movie capturing guidac underwater.
YouTube - GEODUCK DIVER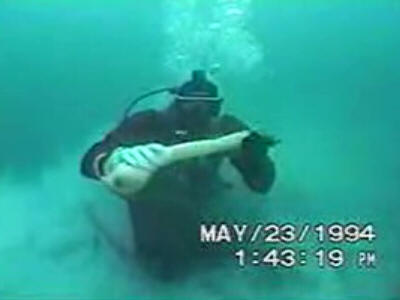 A movie where the man who captured Guidac ceased the impact. Please do not look at people with bad heart.
YouTube - GEODUCK!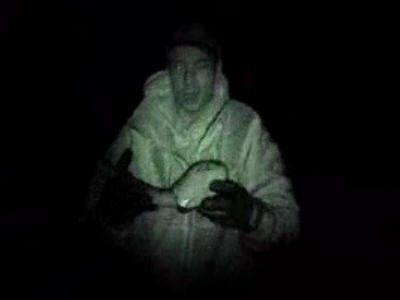 in Note, Posted by darkhorse_log