Breads and sweets that imaged BOSS of Suntory coffee Total 7 items tasting review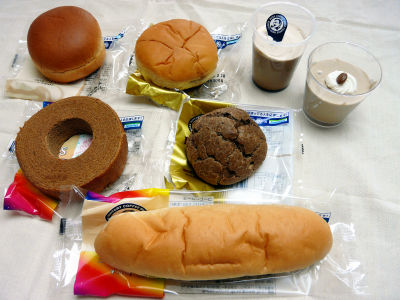 From Family MartSuntory Coffee BOSSSeven items including bread and sweets that imaged the image were released, so I bought it and tried it. Although it is a product that imaged BOSS, it seems that the same raw materials used for actual coffee are not used.

Review from below.
"I will cheer for those who are doing my best!" Suntory Coffee BOSS × FamilyMart | FamilyMart

I put them side by side.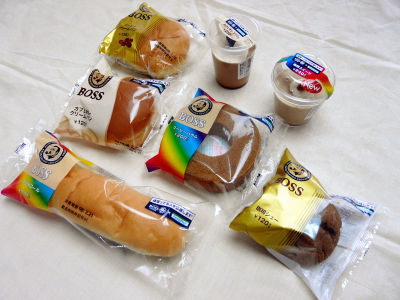 Cafe au lait cream bread and coffee cream bread.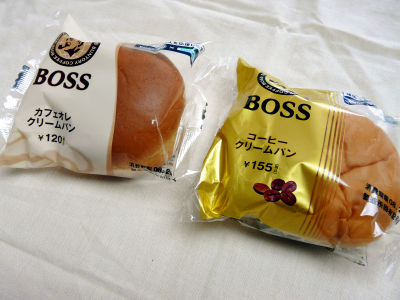 Cafe au lait on the left and coffee on the right. Coffee is cream twice. Cafe au lait cream bread has a bitter taste and seems to be slightly taste of adults. The cream of the coffee cream bread is sweeter than it, and it looks somewhat like chocolate bread.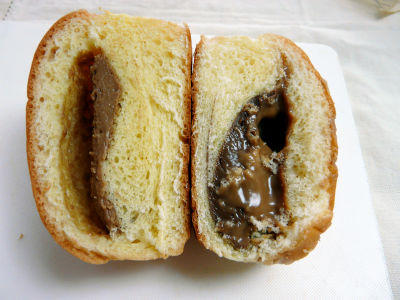 Coffee baum and coffee roll. Baum is a Baumkuchen that has let the bitter coffee spread, and I want to eat it with tea and coffee.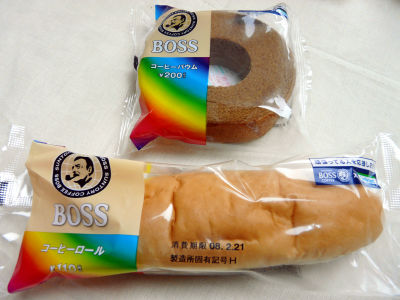 Cross section of coffee roll. Let's go out with elementary school meals. Cream is strangely sticky and heavy, persistent taste.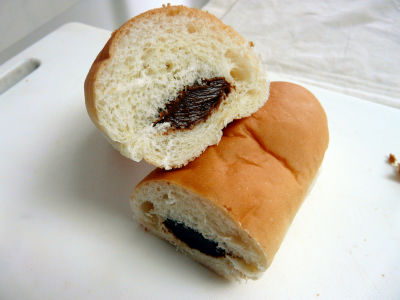 Coffee shoes.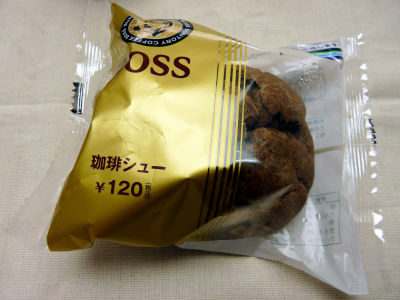 Cream is packed quite tightly. However, the taste of cream is slightly diluted. Coffee is steady.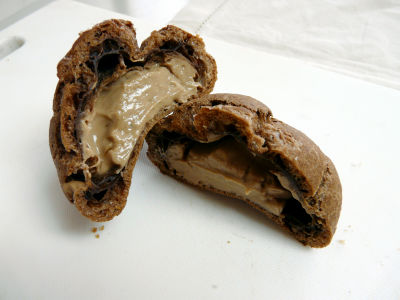 Cafe au lait and coffee sweets. Pudding is pretty smooth and safe taste. The coffee sweet has a sponge on the bottom, and it has a bitter texture of texture.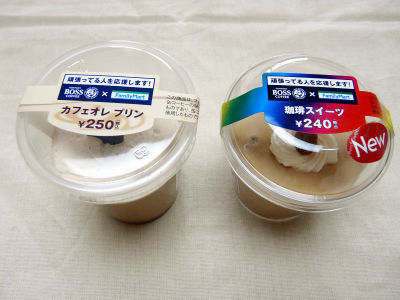 It was declared that it did not use "the same raw materials as canned coffee" properly.