Game business which was in deficit due to increase in sales of Sony and PS3 is in surplus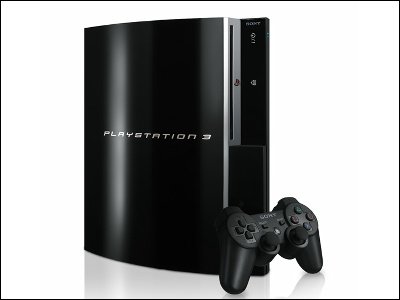 According to Sony's third quarter results announced in the third quarter of 2007, the game business, which was a deficit of 54.2 billion yen in the same period last year due to delays in the spread of PS 3, seems to be in surplus due to an increase in unit sales of PS 3.

Does it mean that signs of reworking have finally come to market against Nintendo's Wii and Microsoft's Xbox 360, which holds a large share of the world?

Details are as below.
Sony Japan | 3rd Quarter Results Presentation

According to this release, as sales of PS3 increased due to increased sales of both hardware and software, operating profit increased as a result of improved manufacturing cost of PS3 and strong performance of PSP , The game business, which had a loss of 54.2 billion yen in the third quarter of fiscal 2006, turned into a surplus of 12.9 billion yen.

This is a graph. Both net sales and operating income are growing.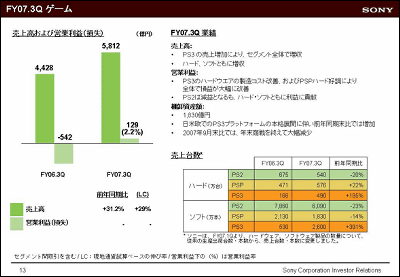 As I reported on the previous dayFinal fantasy XIII will be released within the yearIf it is, the spread of PS3 may also be accelerated.