About 100 brand chocolate went to all-you-can-eat Valentine's chocolate party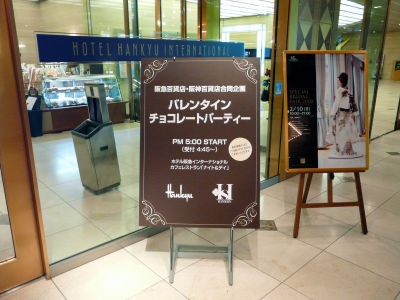 I introduced the other dayAbout 100 brand chocolate is all you can eat Valentine's chocolate partySince it was held today, I went to the interview. This event is a joint project between Hankyu Department Store and Hanshin Department Store, which is irresistible for chocolate lovers that about 100 brands of chocolate are gathered together. The event is held twice, and 200 pairs of 100 people each can participate, but it seems that there were about 11,000 applicants. It is a very good magnification ....

Please see below for a report on how popular the event was.
Hotel Hankyu InternationalArrival in.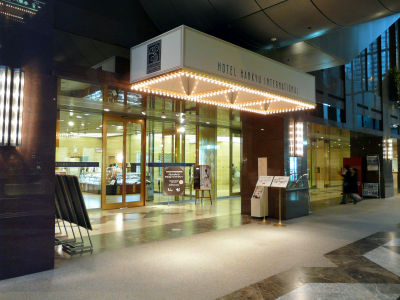 There was a guide board at the entrance.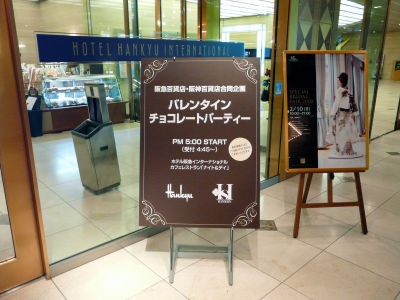 1F cafe restaurant "Knight & Day" is a party venue.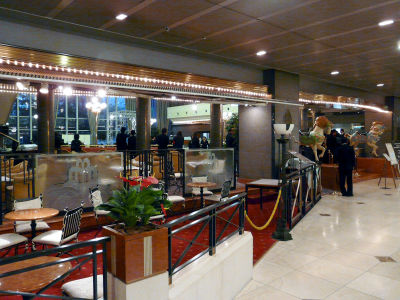 Because everyone is sitting down and sitting there, there is also a vacant table in front.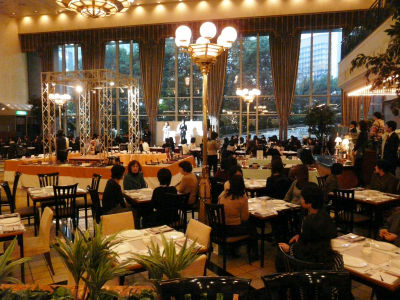 There are people tightly up to the back.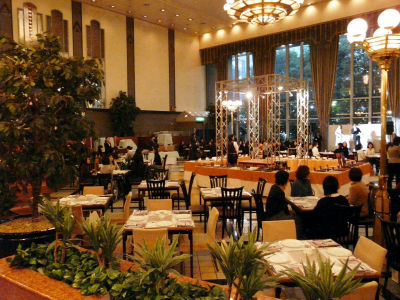 Moderator.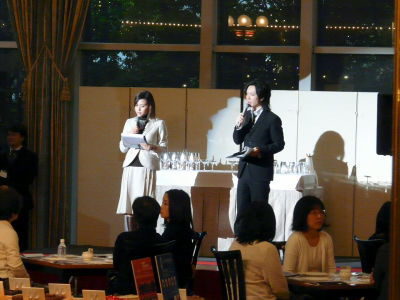 The party started after 17 o'clock.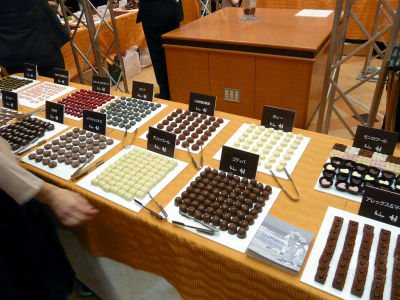 Everyone takes their favorite chocolate.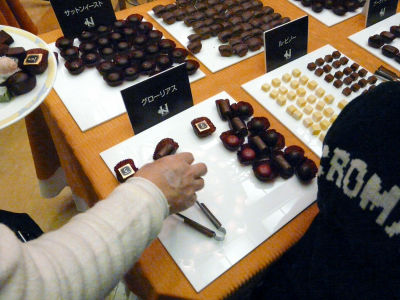 I also saw a chocolate I ate before. It is in Lloyd's that they are in the centerPotato Chips Chocolateis not it.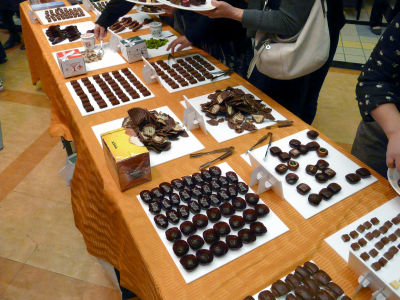 Even chocolate that I've seen before goes to chocolate I have never seen before. As expected there are about 100 brands and it is a masterpiece.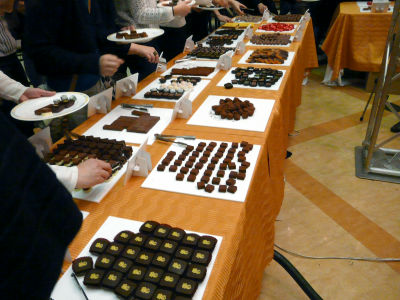 The guy on the left side looks like Japanese sweets.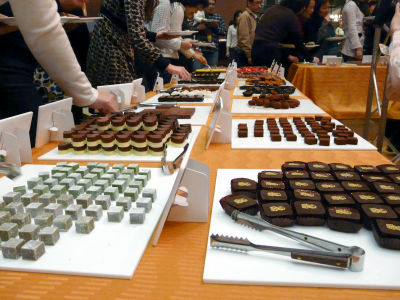 People are full and it is difficult to understand, but chocolate is placed in front of the counters in the back and chocolates are placed in three places with a rectangular table arranged in the center and on the near side not visible.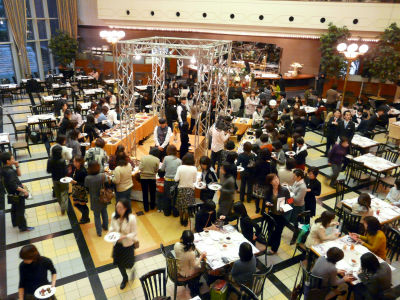 This is the near side table.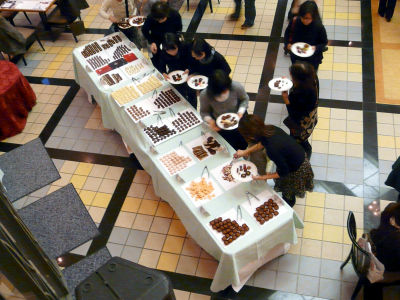 The table before the counter.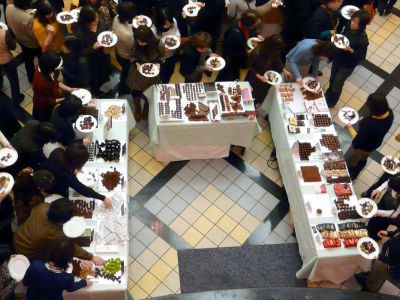 Extremely crowded.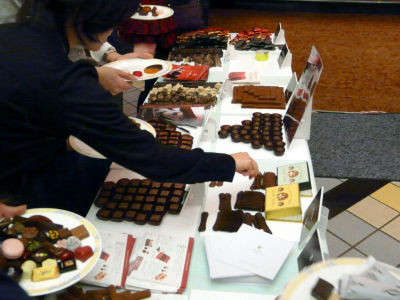 Seats are empty because everyone is going to pick up chocolate.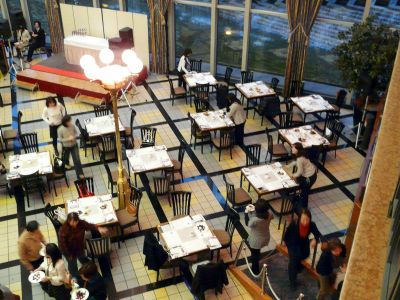 Early people were eating already.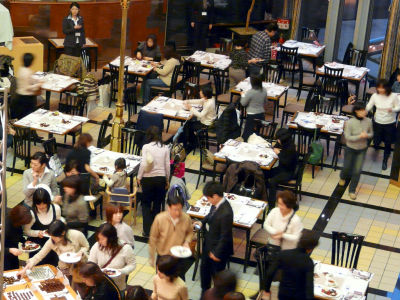 Even items of the same manufacturer are well taken and some are left.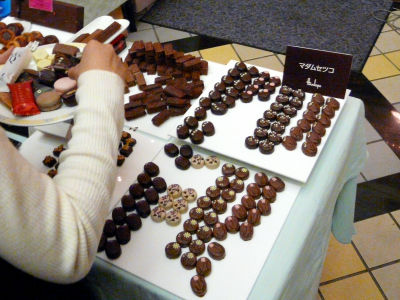 Chocolate powder is ...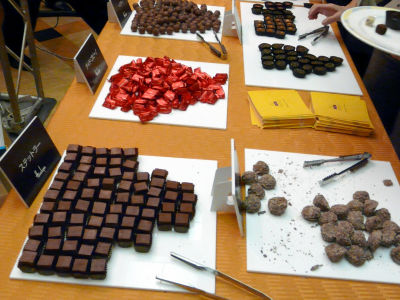 I have taken as much as a heap to a dish.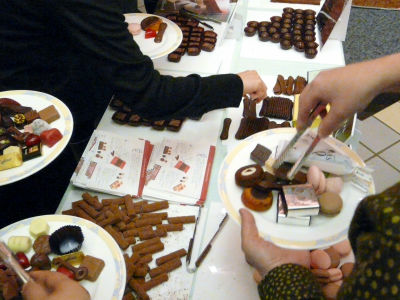 There were things that had disappeared in less than 10 minutes from the start.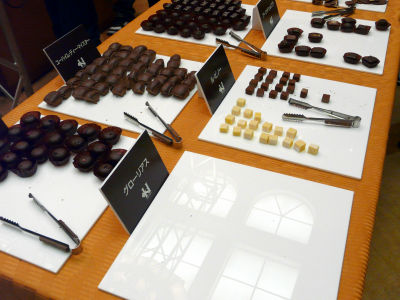 Here are 2 remaining. After this, it was replenished properly.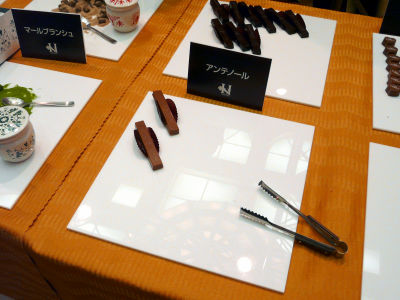 The number of people gradually decreased.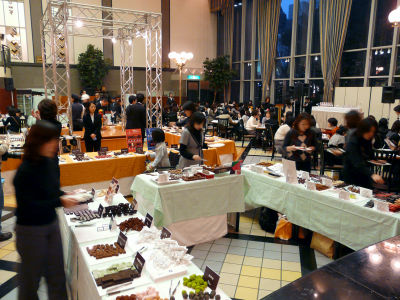 It is almost time we are sitting and eating.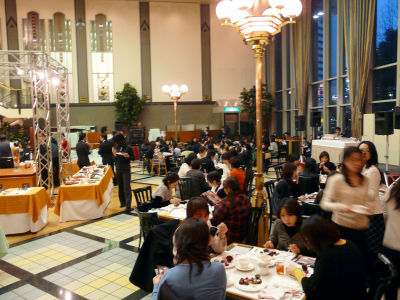 I desire a central table from the counter side.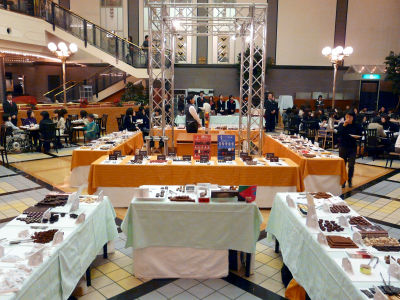 A diagram of a central table.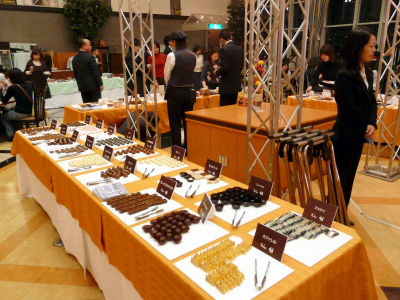 I am fluent in chocolate.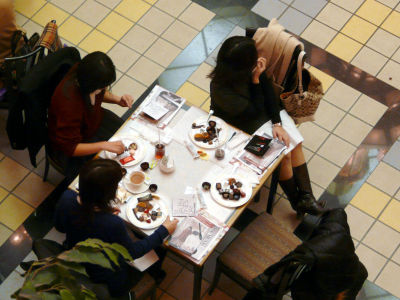 I also have a lot of them here.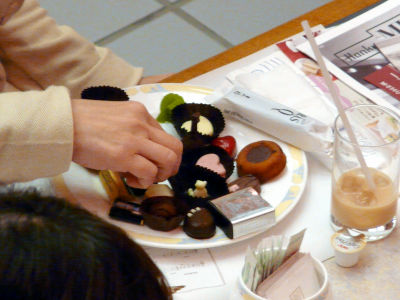 About 30 minutes from the start, cocktail performance by Flare Bartender people began. I am making non-alcoholic cocktails.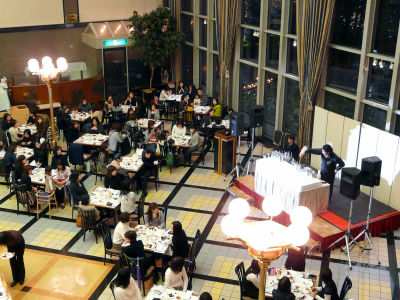 There was provision for consideration because it gets tired if only chocolate, and yogurt and salt kelp etc. were provided on the way.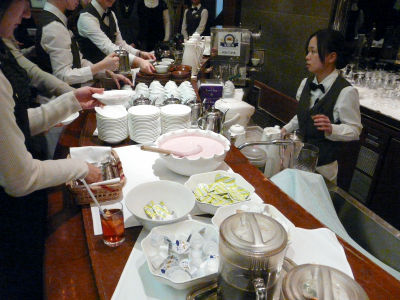 Furthermore, singer 's person appeared, the venue was in a dinner show state. It was just right timing as there were not many people who kept eating at this time.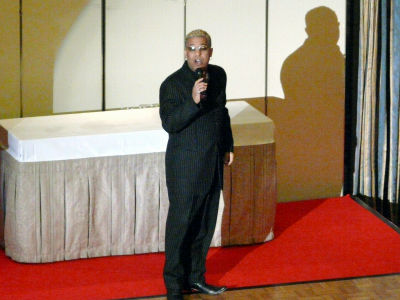 Lastly a present lottery was held and the party ended. The number of participants should be 200 people, but the prize was an impression that there were about 15 people, including a chocolate assortment and Hotel Hankyu International pair tickets, and they are acting as big as they are.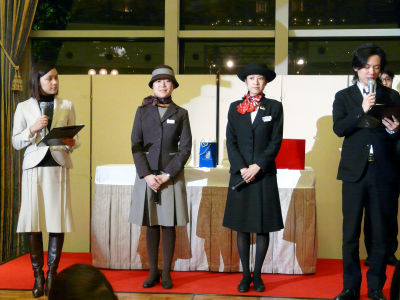 In what kind of chocolate appeared at this party, next article will introduce all the chocolate with a picture.

· Next article
All you can eat at Valentine's Chocolate Party Chocolate List (Part 1) - GIGAZINE