All you can eat at Valentine's Chocolate party Chocolate list (second part)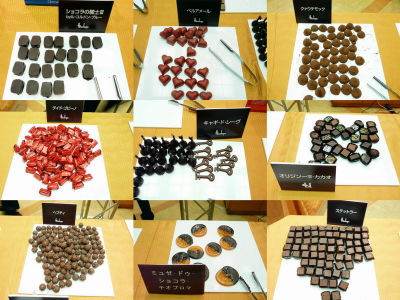 The first part of the chocolate listI introduced 50 chocolates. There were chocolates in various places ranging from famous shops that everyone knew to budding shops, and there were things looking exactly like those of originality, and it was quite interesting.

Then, please continue to 46 latter part.
Tokyo Aoyama anniversary. Masato Motohashi is active as a leading expert on sugar craft and wedding cake.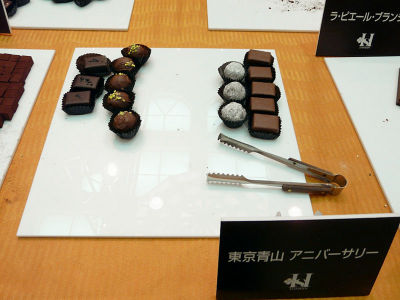 Chocolat monsuncler. Hiroaki Tsujiguchi is a popular pastry chef who has won the world championships.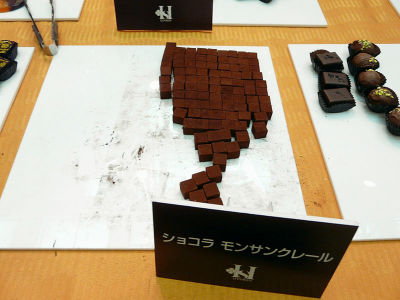 Originne · cacao. Mr. Yukihiko Kawaguchi is a high-rated pastry chef in Europe.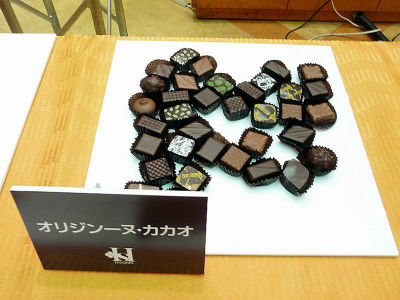 Gateaux de Bois. Mr. Masahiko Hayashi won the first Grand Prix of the Japanese group at the World Cup Confetter Competition.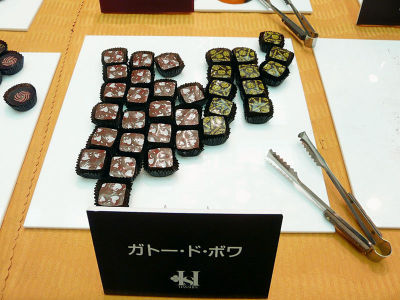 Musee de Chocolat · Theobroma. Koji Tsuchiya is one of the heavyweights of the Japanese chocolate world. However, comparing it with the catalog that I got, this is like Mikage Takasugi 's Orange Jet.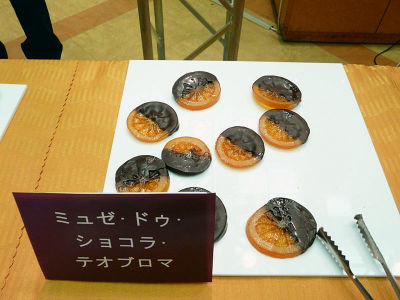 Pascal cafe. He has won the Patisserie World Championships and has received career such as receiving French National Order of Medal.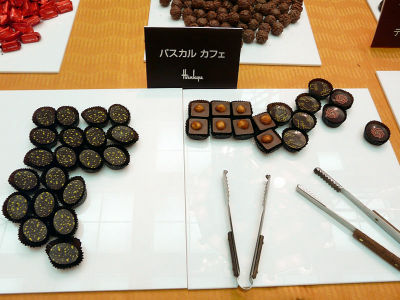 Hefty. It seems that it is a Swiss chocolate made with a recipe that is not open to the outside.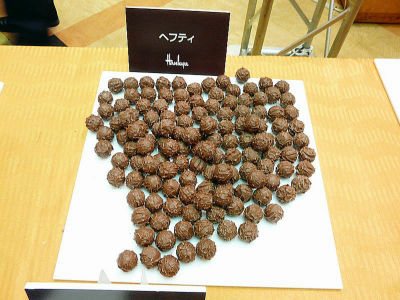 Guido Gobino. Mr. Guido Gobino arranges Italian traditional chocolate with hazelnut cream charm.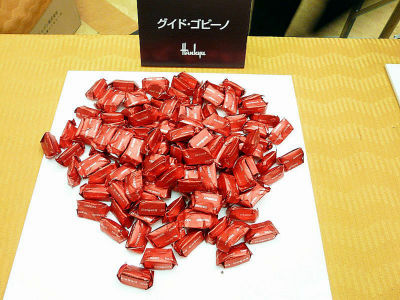 Das calides who won first prize in the world chocolate contest and made the position immovable. This is the most popular truffle.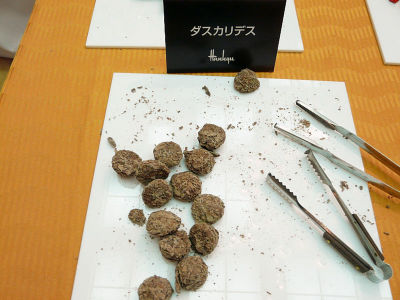 Stettler. This "Pave de Geneve" is acclaimed as an illusionary chocolate.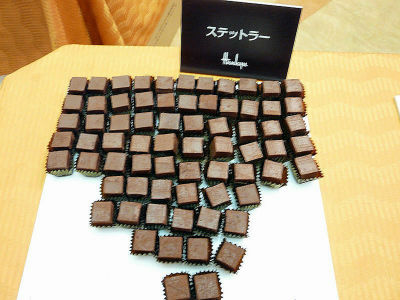 Yasushi Sasakii. When I went to take a picture I was gone. Mr. Yasushi Sasaki who had practiced at Belgian 's famous store "Myu" and opened a patisserie in Brussels was a chocolate which combined the delicacy of the Japanese and the traditional technique of Belgium.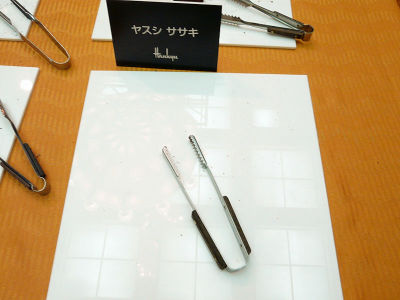 Carat. Art chocolate of Mr. Hiroshi Nakada of "Factory Nakata" which awards a number of prizes in the Craft Confection Contest.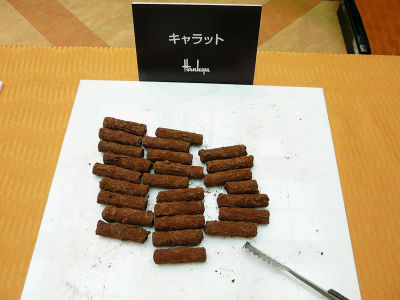 Ledarach. It is made of carefully selected materials such as fresh cream and butter made from the highest grade milk from Alps.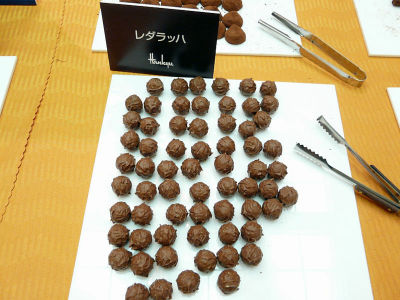 Quatemock. This champagne truffle is elegant and rich in personality.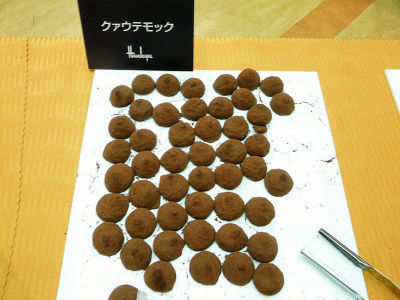 Chocolat Knight III by Le Cordon Blue. The third popular project in which France 's most prestigious cooking school Le Cordon - Blue chef competes. Five people chosen from France, UK, Canada, Australia and Japan this time creates two original chocolate per person. This is Ganache Yuzu made by Japanese school Bruno Rudolf.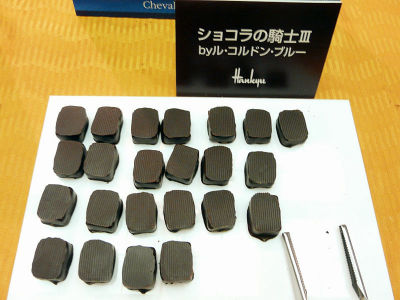 Relais · DESEL. An international association of confectionery craftsmen whose names are M.O.F. (French national highest craftsmanship prize) and worldwide confectionary champion, has a brilliant career "Relais DeSerle". Ten selected patissiers from each of them created one original chocolate. This is Palais Casis Ganache, was Mr. Laurent Le Daniel?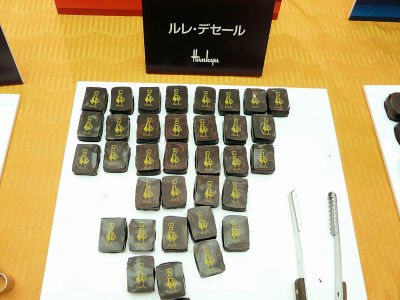 Cagi 's de love. Mr. Tomoyuki Okuda is a chocolatier who manufactures couverture from the finest Madagascar cacao beans, and also has a playful design such as a key type truffle of photos.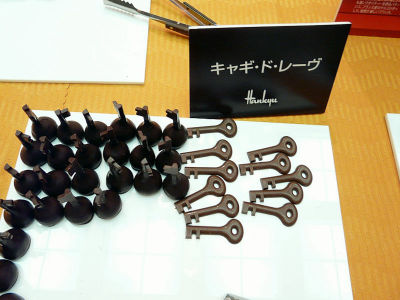 Chocolat specialty store Belle Mere. This is Valentine's Limited Palette Chocolat.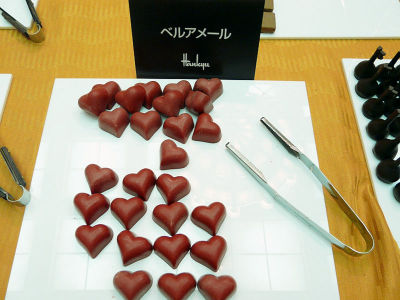 Vendender. Mr. Ellman van Dender said that he worked for a wedding cake at the time of the wedding of Prince Belgian.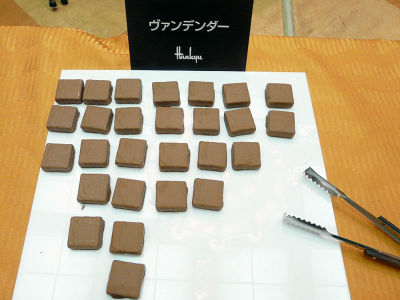 Ecure. A combination of ingredients is a creative piece of chocolate that Mr. Uematsu Hideho handles, praline which kneaded salt of Pakistan and salt of Bali.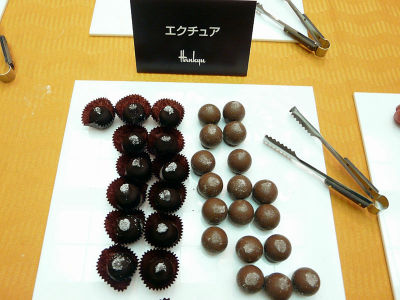 Le Cordon Blue. It is a bonbon chocolate based on origin.



Toyscare. I coat a cream with the finest champagne in two layers of chocolate.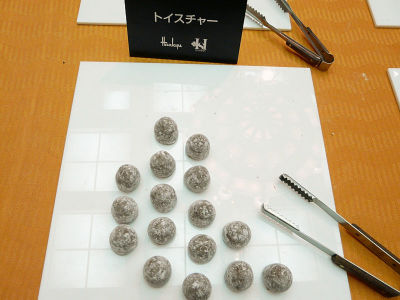 Dubaiol. "Patissier's Innovator" Marc Dubayor's artistic chocolate.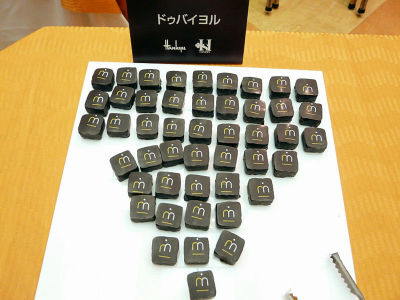 Hojido. In soft rice is a raw melted chocolate in the mouth.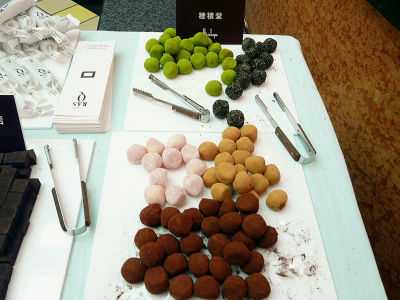 Founded for over 140 years, Uji's old-established tea room, Nakamura Fujiyoshi head office. The raw chocolate spreads out the fragrance of Matcha or Hojicha in the mouth.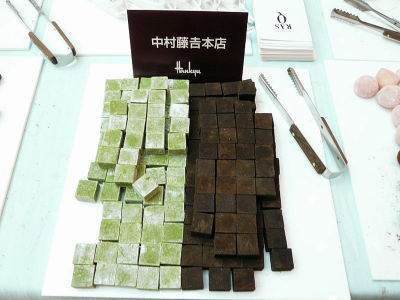 5th Avenue Chocolatier. Brooklyn cheesecake and raw chocolate docked new work.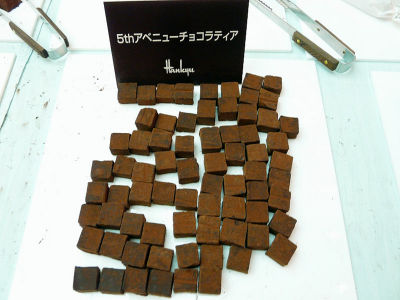 Black Ship. Castella Raschu impregnated with chocolate and baked up a new sensation Rascu.



Baby.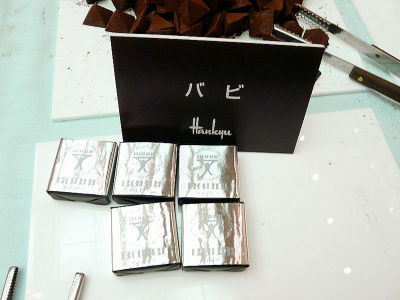 Otaru pastry confectionery. It is finished in fragrant richness with Darjeeling-based tea.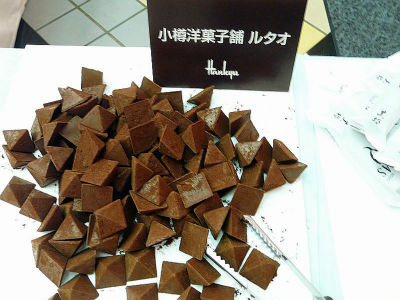 Morozov's "Laurea". Laurea is "Happiness" in Hawaiian, and flowers and turtles seem to be imagining Hawaii.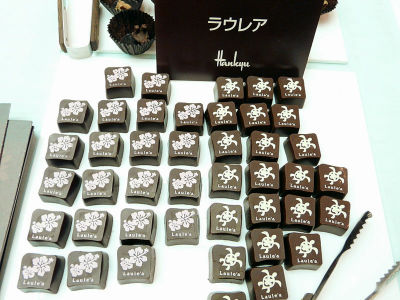 B. B. Chocolat premier. It is a teddy bear shape.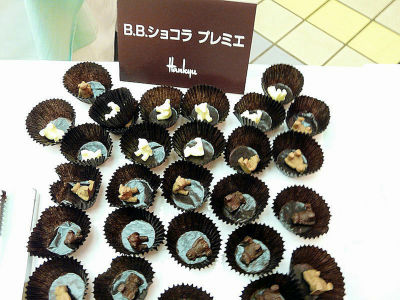 Petit plum. Raw chocolate finished in smooth and delicate.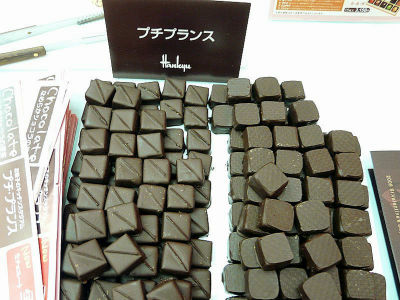 Chrismaria. Strawberry of freeze-dried was scratched and texture that was bubble wrap.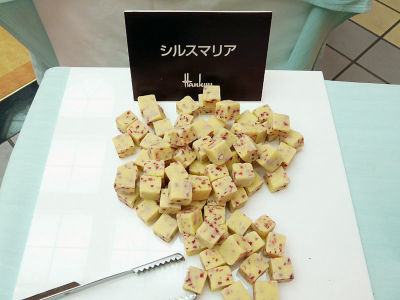 Madame Setsuko. Modern design highly appreciated at "Salon de Chocolat" to be held in Paris.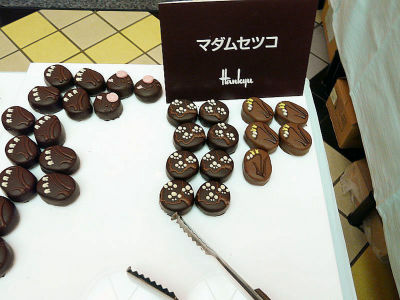 Sea cube. Three kinds of chocolate suites, Financier, Wafer, Galette.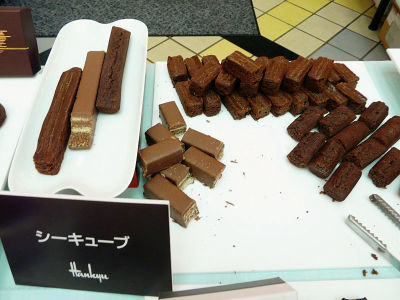 Gramercy New York.



Henri-Charpentier. Scattered chocolate in financier fabric and ganache is squeezed in the center.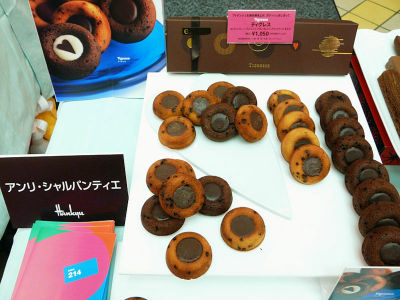 Demel.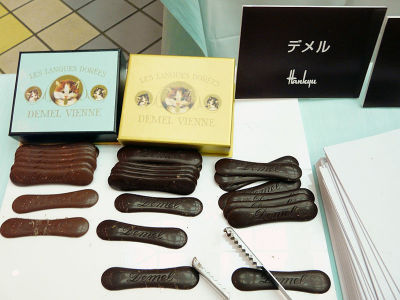 Makarov G.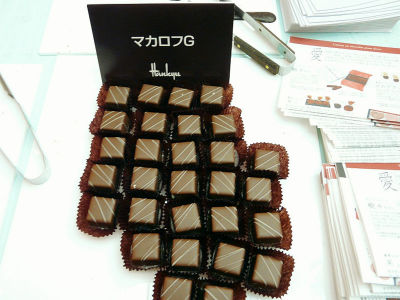 Patisserie Gregory Colle. Rich Gateau chocolat made by Mr. Gregory Kore 12 years old to make use of the material straight.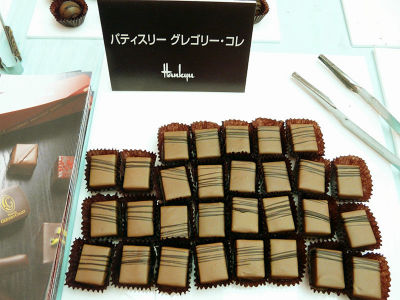 Mr. Takasugi. "Mikage Roche" like a granite has an accentuated meringue feeling.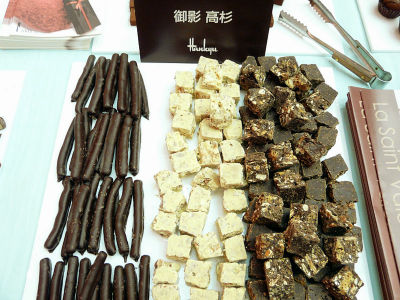 R. L (Elle). A luxurious raw chocolate with plenty of milk chocolate from the Belgian prestigious Callebaut company.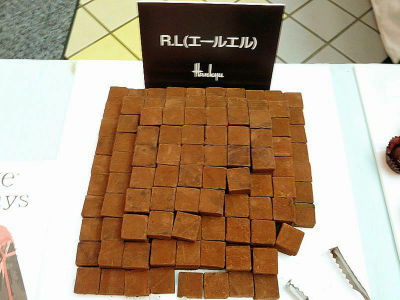 Mille - feuille. Nodorin silver chestnut chocolate on the right of the photo uses only the sweet taste nostalgic silver chestnut.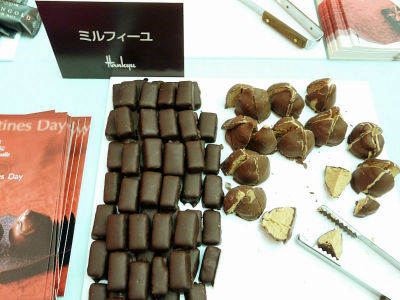 Bour mish. Crisp and savory almond chocolate.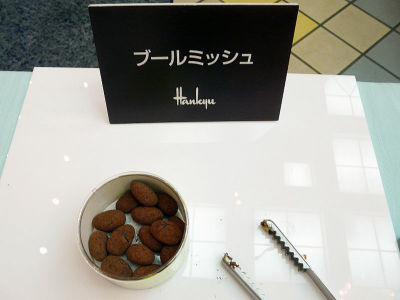 Juheim.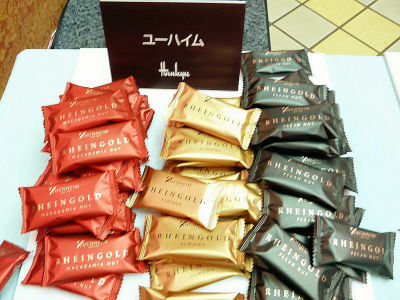 five senses. The red one in the back is sandwich with strawberry cream on macaroon dough using sweet and sour strawberries, and Brown's on sandwiches Ganache cream from Venezuela on organic cocoa macaroon fabric. The front one is raw chocolate "trees" using two kinds of chocolate, Belgium and France.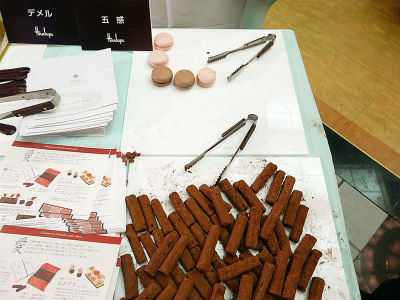 Although there may be something that I missed taking pictures, almost everything is covered with this. Was there anyone who had eaten all the chocolate in 90 minutes ...?

· Previous article
About 100 brand chocolate went to all-you-can-eat Valentine's chocolate party - GIGAZINE

All you can eat at Valentine's Chocolate Party Chocolate List (Part 1) - GIGAZINE