Darth Vader and Yoda appear in Seoul Caliber latest work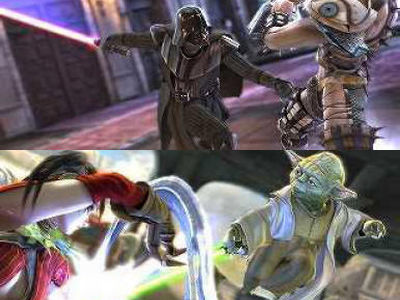 The latest series series to be released in 2008 "Soul Calibur IV"Darth Vader and Yoda are appearing as characters of the movie" Star Wars ". The Soul Calibur series is a 3D fighting game where each character fights against each other using weapons, so I'm looking forward to the success of Darth Vader and Lodd Saver, the weapon of Yoda.

Details are as below.(PDF file)"Darth Vader" and "Yoda" appear in 3D weapon fighting action game "Soul Calibur IV"

Soul Calibur IV is released on multiple platforms of PS3 and Xbox 360, but Darth Vader is PS 3, Yoda can operate with Xbox 360. It seems that Darth Vader's overwhelming intimidation feeling and presence and Yoda's light body handling are reproduced, but those who want to use both characters seems to cost a little money.

Darth Vader and Yoda drawn with realistic 3D graphics.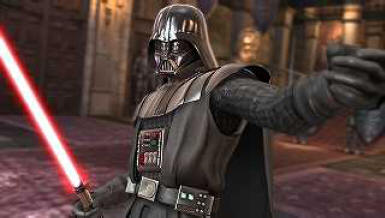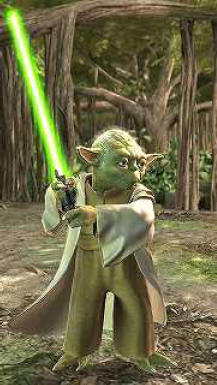 The battle screen looks like the following.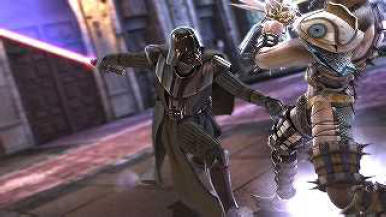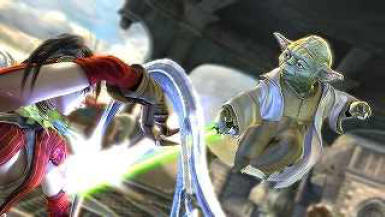 SOULCALIBUR (R) Ⅳ & amp; © 1995-2008 NBGILucasArts, the LucasArts logo, and the STAR WARS characters, names and all related indicia are trademarks of & amp; © Lucasfilm Ltd. © 2008 Lucasfilm Entertainment Company Ltd. or Lucasfilm Ltd. & amp; Or TM as indicated. All rights reserved. Used with permission.

Other images are also posted on the link below.

Star Wars in Soul Calibur IV news from 1UP.com
in Game, Posted by darkhorse_log