Harry Potter's author, J · K · Rowling's new work, awarded at 450 million yen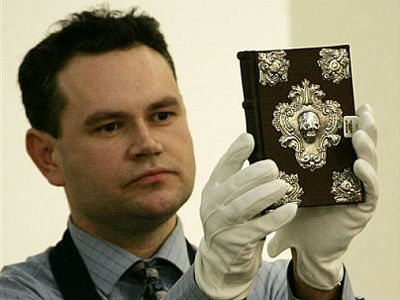 Harry Potter SeriesKnown as the author ofJ · K · RowlingAll handwritten new books autographed by were posted in the auction. The highest bid will be 1.95 million pounds, if it is Japanese yen it will be about 450 million yen.

Details are as follows.
ABC News: J.K. Rowling Fairy Tales Sell for $ 4 M

The auction was placed on J · K · Rowling's new work "The Tales of Beedle the Bard". Even if it is described as a new work, it is not generally released, but only seven volumes have been made in total, all rolling created by handwriting and drew illustrations. The cover is decorated luxuriously with leather.

Sotheby's had set the bid price to 50,000 pounds (about 11.4 million yen), but in fact it was bid by Amazon.com for 1.95 million pounds (about 450 million yen). Revenue from this auction is donated to the charity organization called "The Children's Voice" established by Rolling and Baroness Nicholson in 2005, and it will be used for the support and relief of children in Europe. About this winning bid Rolling himself says, "This means that we can do a lot of assistance to the children in desperate circumstances, Christmas seems to come to me earlier."

The contents to worry are story of five magicians including Harry Potter's last volume, the story that Dumbledore principal told.

I bid successfully, Amazon.com is following the link review.

Amazon.com: The Fairy Tales of J. K. Rowling

Great cover.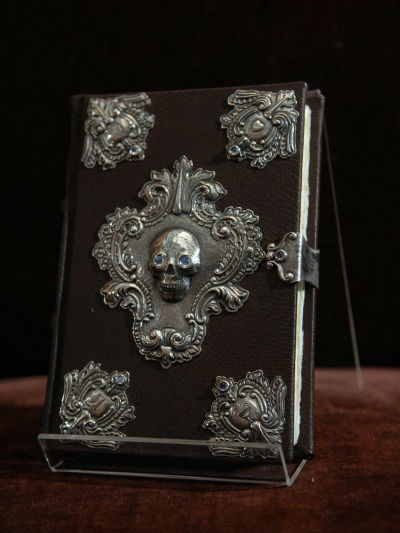 Illustrations are all rolling handwriting.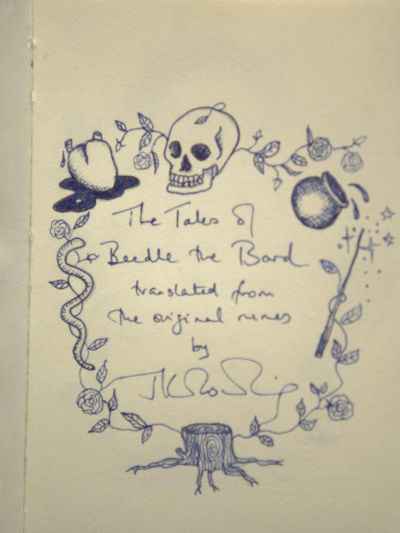 Jewels are used for decoration.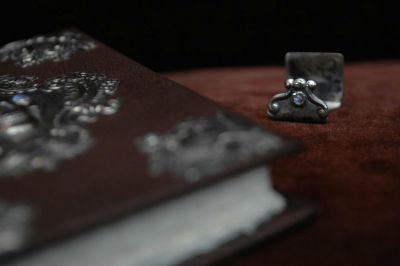 in Note, Posted by logc_nt