Pre-sale mega series third volume "Megatomato" & "Mega egg" Tasting review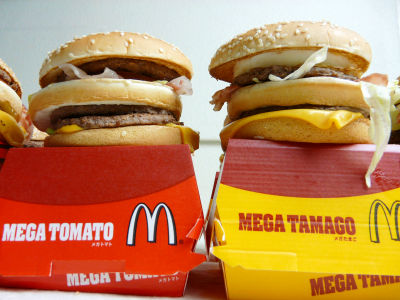 The release date of McDonald's mega series "Megatomato" and "Mega Tamago" which was scheduled to be released on December 14 (Friday) was on December 12 (Wednesday) but I was looking forward to tomorrow , I suddenly thought and called a store nearby, I learned the fact of astonishment. It is said that some of the stores have already sold in advance from the other day and they have been on sale in Osaka from today. I immediately went to buy with a dash and tried it.

Details are as follows.
Megamac

I bought it.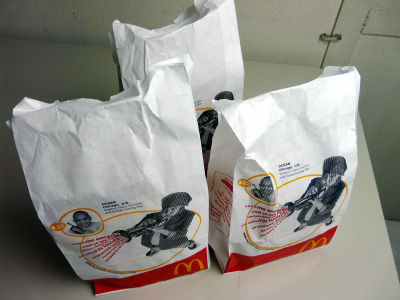 The red logo is "mega tomato", the yellow logo is "mega egg".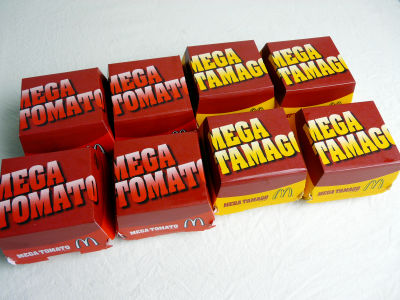 This is Megatomato.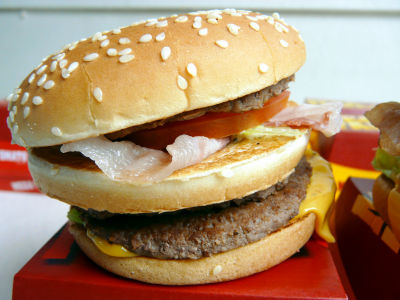 Tomatoes under patty.



Mega egg here.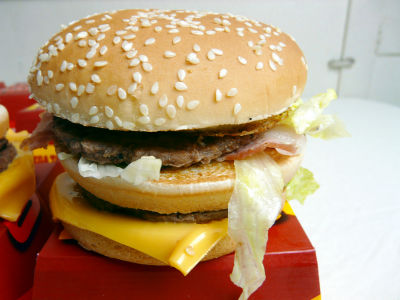 Patty under the egg. It seems that the alignment with the tomato is slightly different.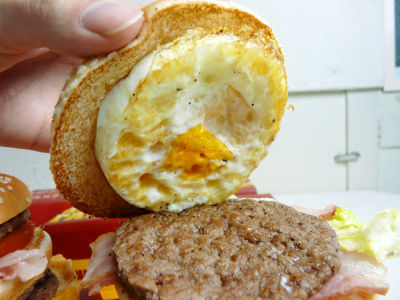 I arranged eight pieces. I noticed it after eating but the egg was not in the mega egg before the right hand. The confusion of the site where 8 orders were suddenly suddenly appears.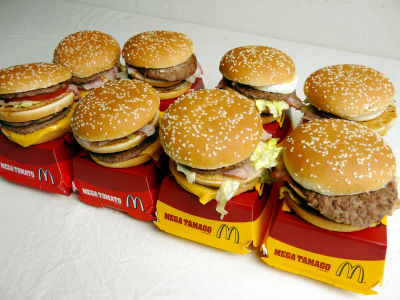 Seasoning is dense. Because the source used is fairly mustard flavor and black pepper is also used abundantly, it feels quite painful. However, compatibility with Patti is outstanding, especially Megatomato has become a nice feeling that tomato successfully neutralizes salty taste. Tamagota is a bit stuck in the mouth and I have a hard time eating. If you finish eating either, you will want to sit down and chill slowly as you did after you finished a task.

tomorrowSuper Mega Wendy sellsAlthough it becomes, I am looking forward to see what awesome burgers are also here.