Bugatti Veyron luxury car of 163 million yen scraps instantly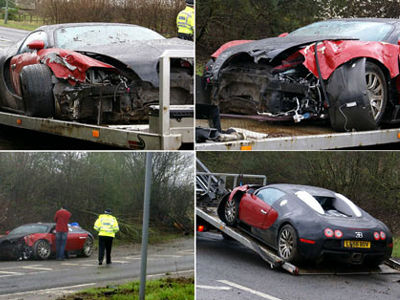 Speaking of Bugatti VeyronRalph Lauren is also on boardIn a luxury car,Top 10 fastest commercial vehicles in the worldA car ranked in. It seems that Veyron crashed in a traffic accident and it was scraped how ....

Details are as follows.
Bugatti Veyron in world's most expensive crash - Times Online

The accident took place on May 4, 2007, at Renfree Way in Shepperton, England. Veyron, driven by businessman Kumar Soni's brother Ajay, collided with the van near the 100 mph (160 km / h) in the rain, spun into the standing trees. Luckily, seriously injured person did not come out, but it seems that Veyron has become a scrap.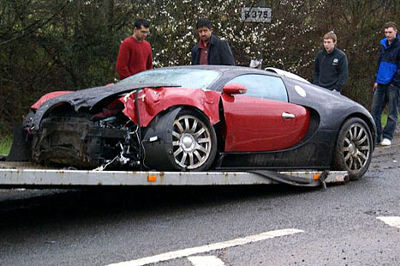 The front part is shabby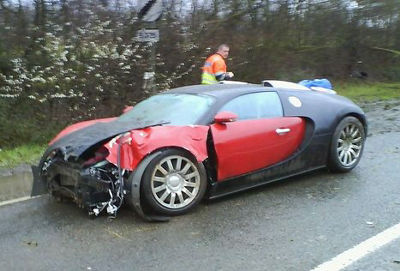 Does not any other great damage be seen as a sign of Veyron's high safety?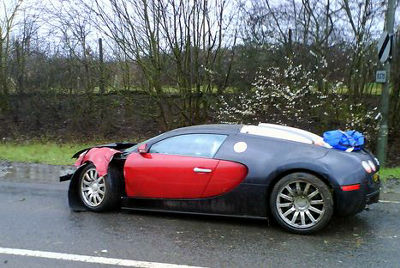 After this, brothers became fiercely fighting.
in Ride, Posted by logc_nt