KDDI, Introducing a high-speed data communication flat-rate plan for PC of 6000 yen per month at the end of the year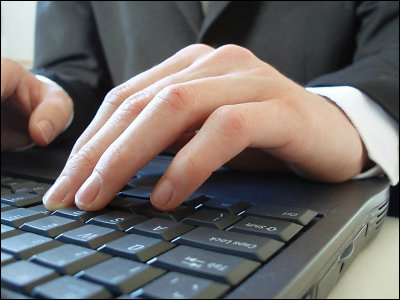 According to the Sankei Shimbun news report, KDDI developing a mobile phone brand "au" will introduce a high-speed data communication flat-rate plan for personal computers at the end of next month. The speed is up to 3.1 Mbps on the down, and the price you care about is about 6000 yen per month.

E-Mobile alreadyService with a monthly charge of 5980 yen and high speed line with downlink 3.6 Mbps is unlimitedAlthough it is starting, it is characterized by the overwhelmingly wide available area.

Details are as follows.
KDDI data communication, fixed-rate plan month 6000 yen, introduction at the end of next month (Sankei Shimbun) - Yahoo! News

According to this article, it seems that KDDI has prepared a new flat rate plan with a flat rate of around 6000 yen per month for PC.

The new price plan is expected to be introduced at the end of December, and circuits with downlink maximum of 3.1 Mbps can be used throughout the country. In addition, by developing a new technology to judge the degree of line inclusion on the terminal side to control the communication speed, it is possible to avoid congestion of communication which was of concern and to perform data communication of many users without disturbing voice communication It can correspond to.

In addition, at the same time that a fixed-rate plan is introduced, Kyocera's card-type data communication terminal compatible with flat-rate data communication is said to be released around 10,000 yen.

It is a dreamlike service that realized all of high-speed data communication, the area of ​​available area, and inexpensive usage fee,Packet flat-rate plan for PC introduced by NTT DoCoMoIs there restriction that FTP etc can not be used like the one like?