Homemade island floating with massive plastic bottles "Spiral Island"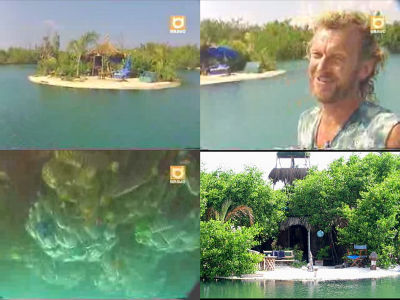 It may be a rich dream to buy the south island and live slowly, but it is not likely that there are not many people who think to make islands by themselves. Richie Sowa, an environmentalist and an artist and musician, seemed to be a minority, and he created his own island using a lot of PET bottles.

Details are as follows.
Man (Re) Builds Mexican Island Paradise on 250,000 Recycled Floating Bottles >> ecoble

It was not recently that Richie Sowa made the island, it was in 1998. He made floating islands using 250,000 PET bottles and installed a two-story house, a sunlight oven, and a compost / toilet (a toilet that decomposes excreta by the action of microorganisms without using water) .

Two-storey architecture like a lookout table.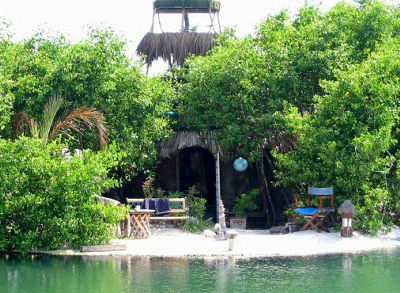 Richie is talking with a bottle.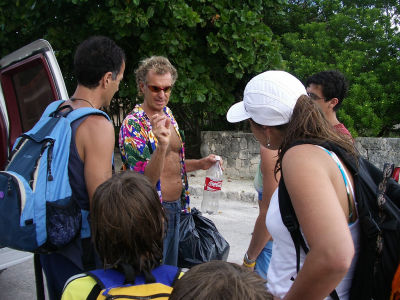 "Spiral Island" gathers used PET bottles in several bags, and floats with a scaffolding bamboo and plywood on top of it. Easy power is attached to the end, so it is classified as a boat instead of an island, so you can move around Mexico from here to there. Richie's dream seems to be making a larger island and traveling the world.

However, unfortunately Spiral Island is said to have been destroyed in 2005 by Hurricane Emily. But Richie said that he is making a new island again without giving up. The next one seems to be able to withstand more severe weather conditions.

It seems that he visited the island in June 2005. It was destroyed after this.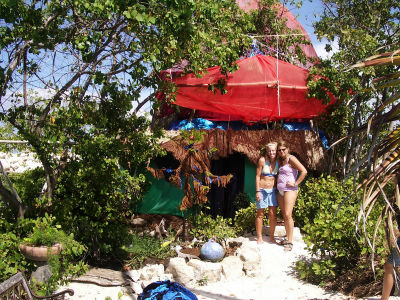 A new island just starting to make.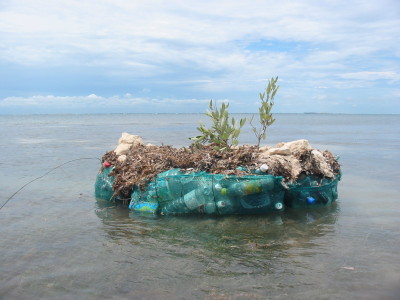 Introduction by "Ripley's Believe It or Not" program.
YouTube - Spiral Island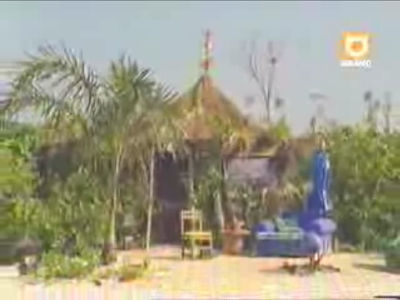 The official SNS is below.

Richie Sowa's Spiral Island

There is an item in Wikipedia English version.

Spiral Island - Wikipedia, the free encyclopedia