Kit cut Melting luxury Uji Green tea bean paste · Seasonal taste I ate an apple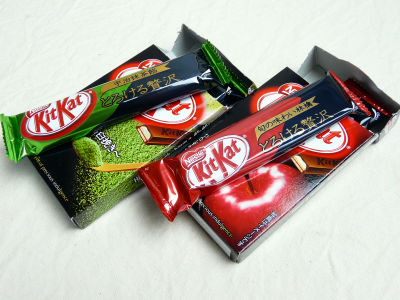 I bought Nestle's kit cut because "Melting luxury Uji Matcha bean paste" and "Melt luxurious seasonal apple" were added for a limited time. With kit cut larger than ordinary kit cut, it has a deeper taste than usual.

Details are as follows.
"Uji green tea bean paste" using a fragrance and "Seasonal taste apples" using apple flavor.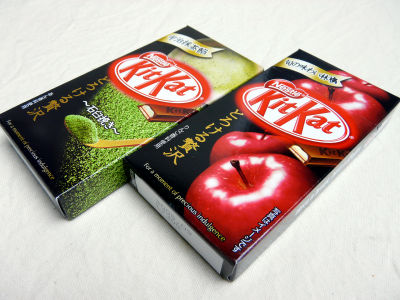 Seasonal taste of the apple package backside. I use cinnamon as scent accents.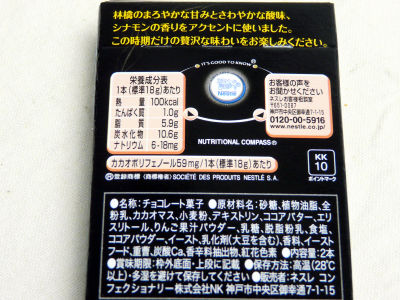 The back side of the package of Uji green tea bean paste.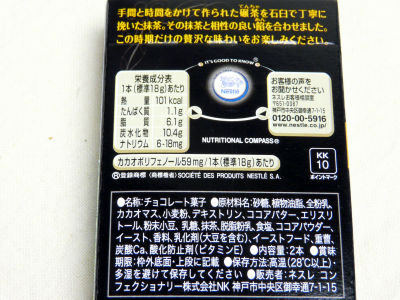 cross section. The contents are tightly on the wafer.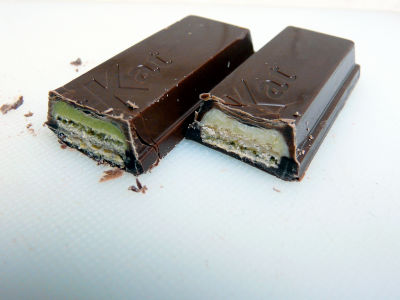 "Seasonal taste apple" tastes the scent like concentrating apple juice. "Uji green tea bean paste" feels like Matcha chocolate indeed with bitterness of Matcha slightly. Although it is said to use perfumes, not much has come down to me. I feel like I got something because each one is larger than an ordinary kit cut.

KIT KAT BREAKTOWN 【KIT KAT SHOP】