Santa Claus is prohibited from laughing as "ho ho ho" because the child is afraid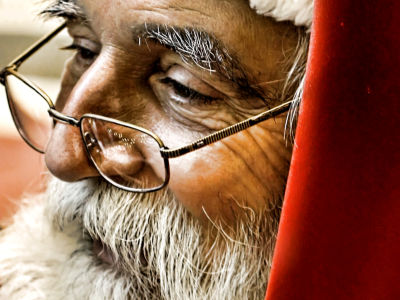 Santa, who works at a shopping center in Australia, was forbidden to laugh as "ho ho ho". The reason seems to be that the children are frightened by their voice. Therefore, future dispatch Santa said that he will be instructed to laugh with "ha ha ha".

Details are as below.Santa Claus banned from Ho Ho Ho NEWS.com.au

According to Glen Jansz, executive manager of the staffing company "Westaff" who dispatches Santa during Australia, he told Santa that he could use the phrase "ho ho ho". It seems that some children were afraid of Santa's voice with deep resonance.

Santa trainee will be instructed to laugh as "ha ha ha" rather than the traditional "ho ho ho" so far, and even veterans of Santa's 11-year history also said "ha ha ha" I was told to put on.

However, it seems that there are things such as 'I am ridiculous, I love listening to Santa's laughter' and 'I have never been surprised, Santa's unique way of laughing' in the opinion of children.
in Note, Posted by darkhorse_log