I went to Nagoya's coffee shop "Lyon" with "Morning" until evening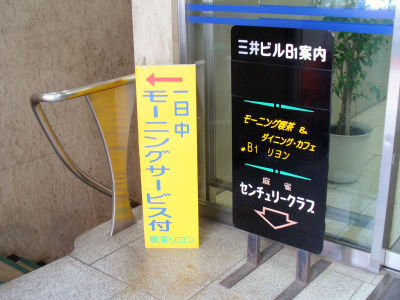 The other dayMorning at Nagoya's coffee shop was really gorgeousAlthough I took up that, this time I went to the coffee shop "Lyon" in front of the Nagoya station that I'm doing a "morning service" until the evening.

I think that there are many people who think that "What is the morning service doing until evening?", But I was surprised because I was really doing a morning service.

Details are as follows.
The coffee shop "Lyon" who is doing a morning service until the evening is located on the first floor of Mitsui Building annex building near Nagoya Station.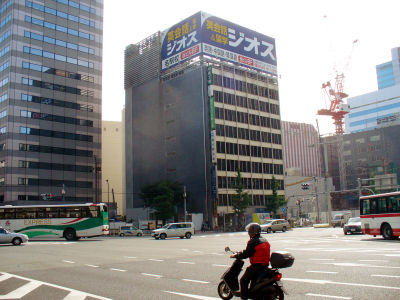 Meitetsu department store is located diagonally across the intersection.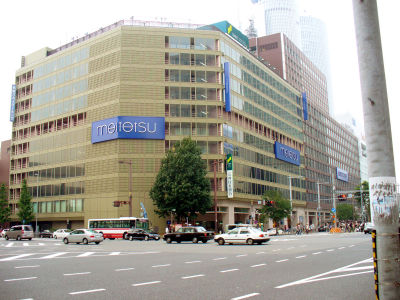 This is the entrance of Mitsui Building annex.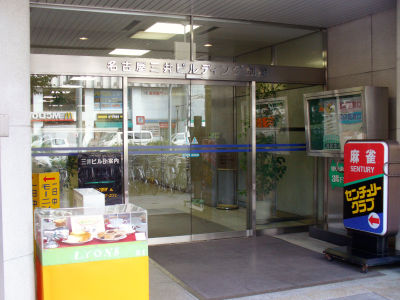 Next to the entrance there is a sign signed "All day with morning service" and a staircase descending down.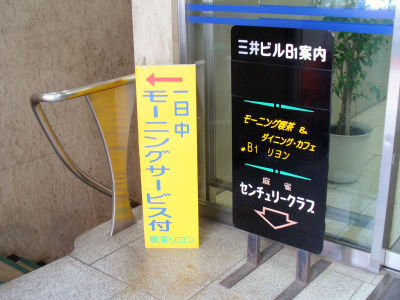 As soon as I got off, there was "Lyon" in front of me.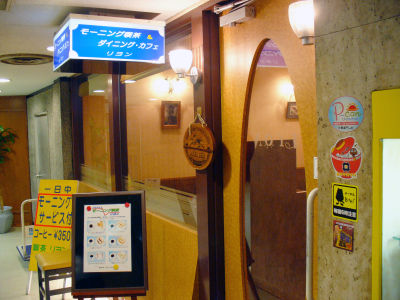 It is a price of drinks only, and a morning service comes along all day. You can choose from six types of morning service: "Toast + Egg + Castella (Castella in the morning only)" "Fruit press sand" "Ogura press sand" "Peanut cream press sand" "Potato salad press sand" "Vegetable salad press sand" I will.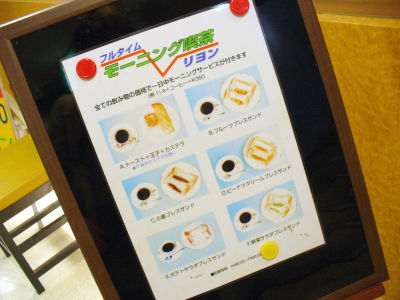 The menu looks something like this. The drink is a price almost unchanged from "tea-tea tea" that we picked up the other day.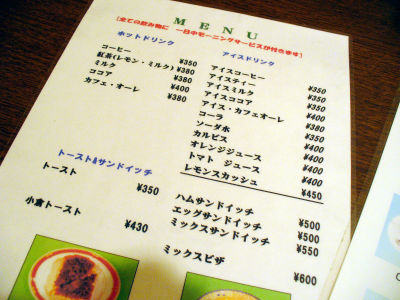 I asked for hot lemon tea and "Ogura press sand".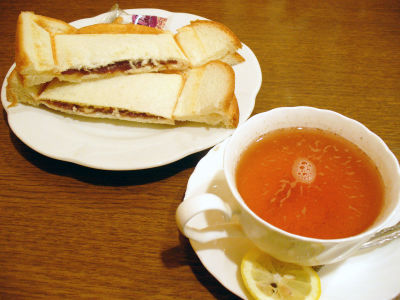 Ogura Press Sand. Ogura The taste of margarine and crispy crispy toast are good.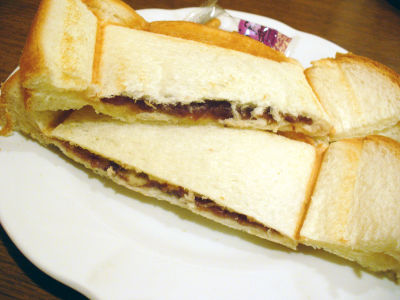 Somehow persimmon peanuts also came.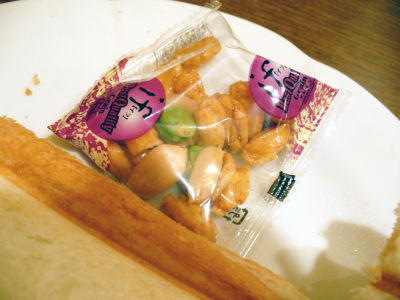 There is also a "Kokura Morning Set" with eggs, Kokura Toast with salad and yuki.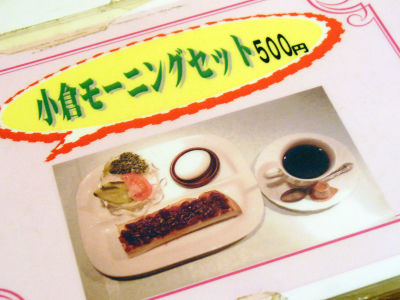 Compared to the other day's tea tea, there is a feeling that it will be inferior as a morning service, but considering that this service is held until 6 pm in the evening, even people without the opportunity to enjoy morning feel free to enjoy it Is not it?