The morning service at the coffee shop in Nagoya was really gorgeous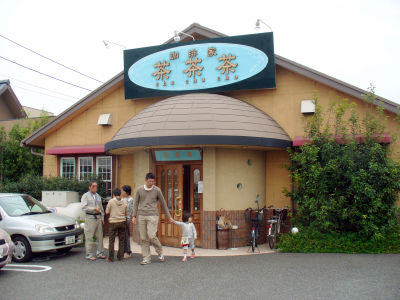 Previously at GIGAZINE,Is Morning at Nagoya's coffee shop really luxurious?I took up the fact that the morning service of "Komeda Coffee Shop" which has expanded over 300 stores nationwide, mainly in Aichi Prefecture, which I visited at that time, was very ordinary.

And this time, since the response of the GIGAZINE reader to the last article was too big, I challenged the morning service of Nagoya cafe again. What kind of morning service is waiting for?

Details are as follows.
I visited this time at a coffee shop located in Kasugai City, Aichi PrefectureBrown tea (cha-cha tea)"is. The store information page by Yahoo! gourmet isHere.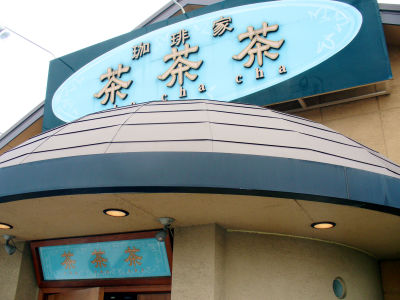 Morning service is from 7 AM to 11 AM. All the drinks seem to be accompanied by toast, sandwich, salad, boiled eggs or egg custard. A plus 50 yen will come with both. Savory egg custard…?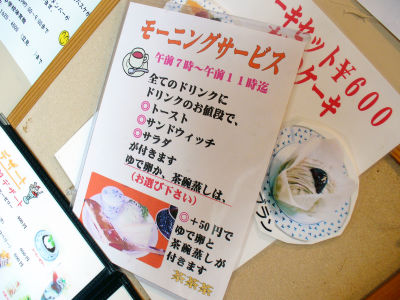 The menu looks something like this. Is not it a standard price? This time I ordered both hot tea (350 yen) and morning set, plus 50 yen and then boiled eggs and egg custard.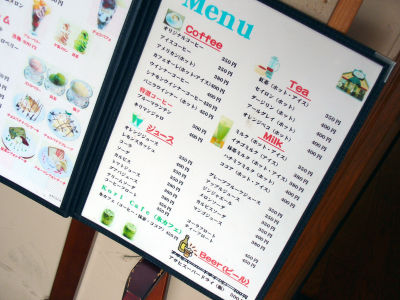 Scenery inside the shop. Because it is partitioned finely, it is possible to spend relaxingly.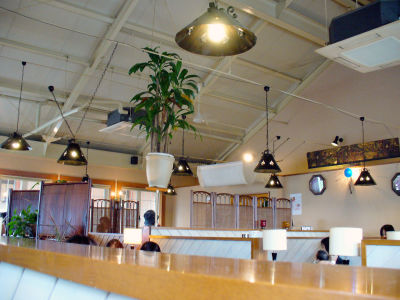 Tea came out.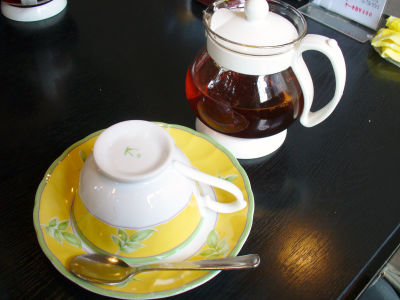 And Morning appeared. What is this ...?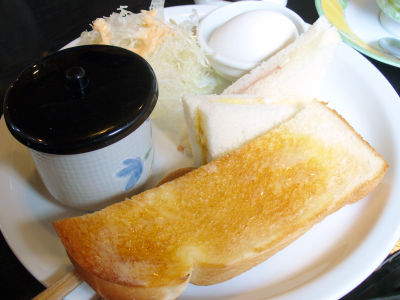 This is Chawanpushi.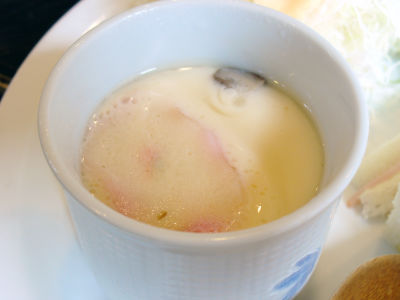 Half of the toast, one with ham sand and one egg sandwich, salad, boiled egg on boiled eggs, it has become a pretty luxurious breakfast.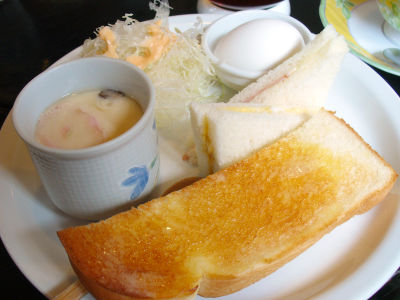 It is 50 yen plus this time, although it is originally ordered both boiled eggs and egg-steamed tofu, which is one of them, it is very unlikely that this can be eaten at 400 yen together with drinks (350 yen) It is amazing. I was able to feel like I was hooked up in the morning.

In the next articleCoffee shop "Lyon" who is doing a morning service until eveningWe will take up.