How to dramatically increase the number of clip art at OpenOffice.org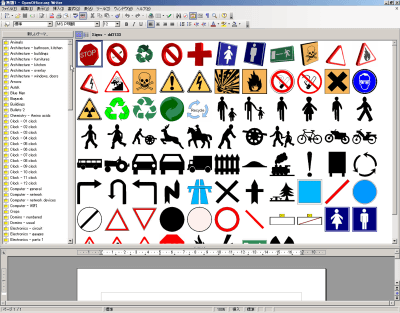 "Microsoft Office" compatible free office integration environment properly corresponded to Japanese well-known "OpenOffice.orgHowever, when compared with "Microsoft Office" again, the number of clip art and so on are very small, and although it is not used much at the practical stage, it is also a part which is inferior.

But this "OxygenOffice ProfessionalIf installed, the number of clip art will dramatically increase. It is very practical because it is installed together with diagrams for use in flowcharts, parts useful for creating network diagrams, as well as various photos.

The download and installation procedure is as follows.
First of all, visit the following site, "Download Oxygen Office Professional [OOOP or O2OP]"Click the button that says.

SourceForge.net: OxygenOffice Professional [OOOP or O2OP]
https://sourceforge.net/projects/ooop/

If you have already installed OpenOffice.org, click "Download" in the "Extension" column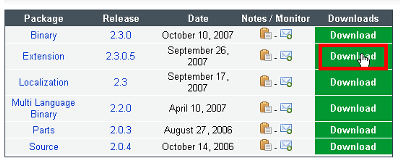 Click on the top "OOOP - accessories - 2.3.0.5.oxt" (the 2.3.0.5 part is the latest version number at that time so it will be changed at any time)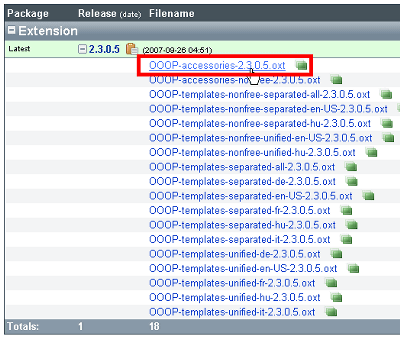 When downloading it should have been such a feeling, click on it




Wait for a while as the extended function manager starts automatically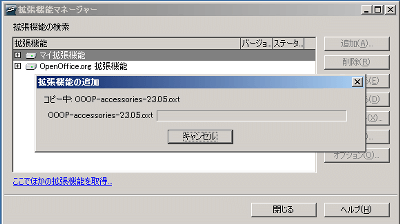 Click "OK"




If you move the scroll bar to the bottom to read all the contents written in the license terms window, "OK" will be clickable, so clicking on it is complete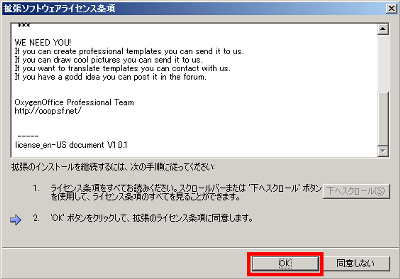 In order to display it as a trial Start any suitable OpenOffice.org software and click on "Tools" → "Gallery"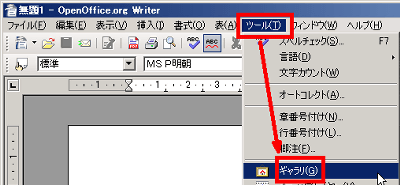 This is before installation. Few.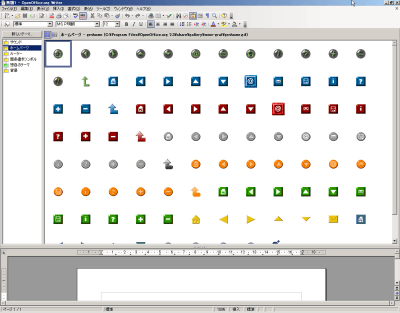 And this is explosively increasing after installation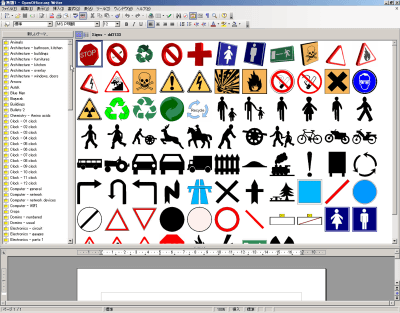 You can download other templates as well, and it seems that various updates have been made since it is updated from time to time.