"Rambo 4" new poster released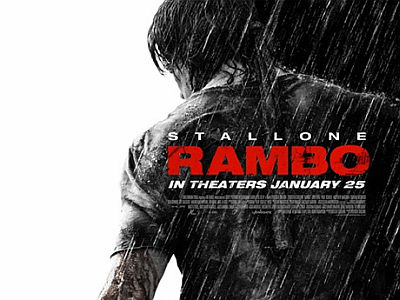 A new poster of Lambeau latest work has been released. As long as you see this poster, the original title seems to be simply "RAMBO". However, "Rambour 4" is a dubious place whether to confirm with "RAMBO" because the title has been changed many times over and over so far.

The whole poster is from the following.IGN Poster Premiere Rambo

Screening schedule will be on July 25th.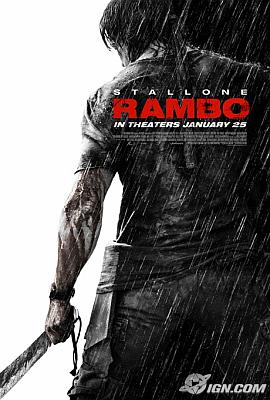 By the way, according to the following blog, the original title of Rambo 4 has been changed many times so far and there are seven variations. It seems that there have been compelling fans that make shirts with the title before change.

Road to Rambo 4 Reason for title rebuck


Result The title of "Rambo 4"
· Rambo IV
· Rambo IV: End of Peace
· Rambo IV: Holy War
· Rambo IV: In the Serpent's Eye
· Rambo IV: Pearl of the Cobra
· John Rambo
· Rambo: To Hell and Back
· John Rambo
It seems that it has changed eight times (from IMDb)

Will it definitely be the final decision on the title "RAMBO"?
in Note, Posted by darkhorse_log