"Tropicana Sparkling" is a 100% fruit juice with a refreshing taste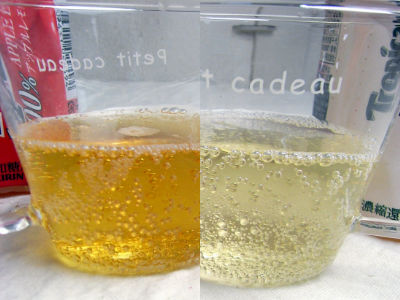 The giraffe "Tropicana Sparkling" series which is on sale for limited period every year since 2002. This year it was that "Apple Lemonade Sparkling" and "Peach & Grape Sparkling" are on sale so I went to a convenience store and bought it. I'd like regular launch with limited waste for a limited waste.

Details are as follows.
Tropicana Products Tropicana Sparkling

Fruit juice of concentrated reduction 100% carbonated drink.



Apple lemonade contains sugar but not peach & grape.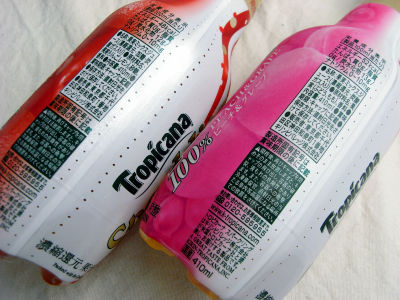 I poured it into a glass. Apple lemonade is deeper in color.



Well done.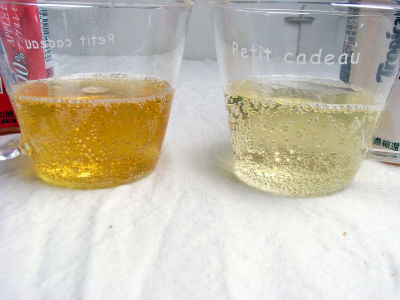 Apple lemonade has a sour taste of lemon. Whether the apple also uses a sour taste, there is no sweetness. It is like a sour taste of apple juice, it has a good accent. Refreshing taste.

In the release, Peach & Grape says "Sweetness with Peach Richness and Grape's Refreshing Aroma", but in fact the scent feels like peaching. A scent that feels quite sweet. Taste feels both grape and peach, but grape is stronger. It is quite sweet and refreshing aftertaste.

If it sells all year, I feel like I can fight equally with Fanta, but is not it that fruit juice 100% carbonated drink is not preferred?