Morinaga Kyoro-chan Peanut Pudding and Ichigo Pudding are like Chocolate Balls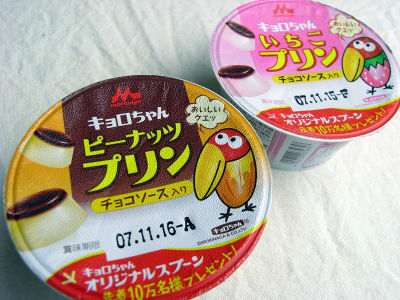 I bought Morinaga's "Kyoro Chan Peanut Pudding" and "Kyoro chan Ichigo Pudding". The release date of this product is September 4, but there are no convenience stores and supermarkets in the neighborhood annihilated. The other day the editorial staff had already given up, I was able to purchase by accident when I went to a convenience store a little far away. Is it "delicious Quet" as Kyoro is supposed to say?

Details are as follows.
raw materials. Because peanut pudding uses peanuts, it seems that there may be brown skin.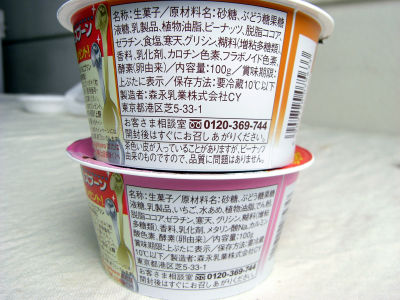 Nutritional elements.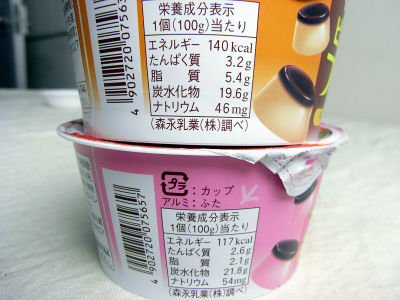 I took a lid. Peanut pudding in the foreground and strawberry pudding in the back.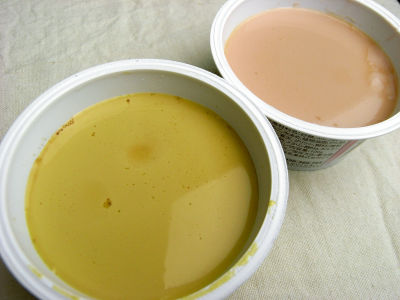 If it is an ordinary pudding, the bottom part which is caramel sauce is chocolate sauce.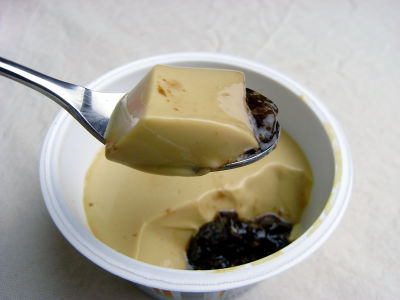 Ichigo is also chocolate sauce.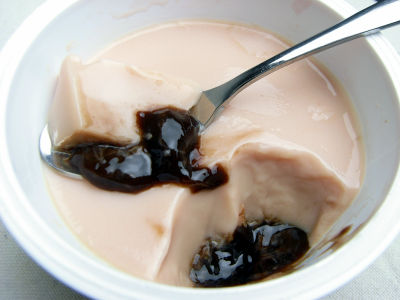 Peanuts feel sweet strong pudding. Until the bottom chocolate sauce was "Which area is Kyoro?" When I ate pudding with chocolate sauce, I was convinced that it was "like a chocolate ball." Instead of caramel, chocolate sauce may be ants.

Strawberry pudding is subtle as the sweetness of strawberry and the sweetness of chocolate do not match a bit. Before chocolate sauce, Ichigo Pudding alone also feels delicate.

There is also a caramel in the chocolate ball, so making it a caramel pudding that reproduces it looks quite delicious.

Kyoro-chan Pudding Series | Dessert | Product Information | Morinaga Milk

Once found, it can be found in other shops, and if you stopped by another supermarket today, this pudding was ordinarily lining up. From this time it seems I have to expand the range and search it.