Hirohiko Araki, author of "JoJo's Bizarre Adventure" will give a lecture at Tohoku University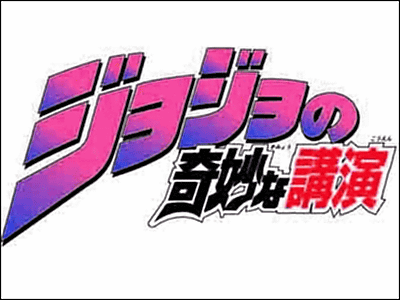 Popular manga at the school festival held at Tohoku University from November 2 (Friday)JoJo's Bizarre AdventureAuthor,Hirohiko ArakiHe is going to give a lecture.

the title is"JoJo's strange lectureThat thing.

the detail is right below.
TALK lecture information

According to this page, on November 2 (Fri) at Tohoku University's Kawachi Kita campus, Multimedia Building 206 classroom creator of "JoJo's Bizarre Adventure", Hiroaki Araki will do "JoJo's strange lecture" is. Admission is free, but a pre-organized ticket is required.

Unfortunately distribution of preregistration tickets for general participation has been terminated, but from 10 o'clock on Sunday, 14th (Sunday), Tohoku college students will distribute 200 tickets per person on a first-come-first-served basis is.

Also, on November 3 (Saturday) the next day of the lecture is divided into 2 times from 10:30 and 14:00, when a video screening of the lecture of the day will be held at Tohoku University Kawachihoku Campus A 200 classroom Thing. This is free admission, no pre-organized tickets required.

Somehow inside the classroomMany people are standing at a strange poseThis is a lecture meeting ....