Coast of New South Wales covered with bubbles and badly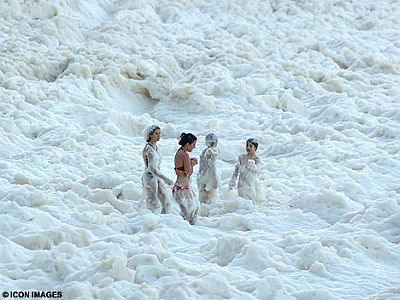 The sandy beach of Yamba in New South Wales State was swallowed by the enormous bubbles suddenly occurred. The building with the life guard center seems to be ridiculous, with half being filled with foam.

Details are as below.
Cappuccino Coast The day the Pacific was whipped up into the ocean of froth the Daily Mail

The foam spreads as much as 30 miles (about 48 kilometers) and it seems to be a phenomenon that can not be seen for over 30 years on this coast.

All around, it is terrible.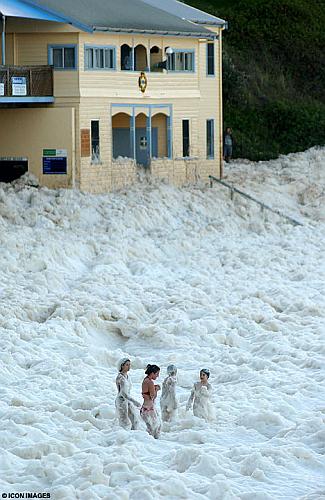 According to the explanation of scientists, this foam is formed from impurities such as plants floating in the sea, fish carcasses and chemicals. It is said that water movement when waves are generated winds up the whirls and heads upward, which gathers to form bubbles.

In the case of this time, the coast of New South Wales and the sea of ​​Queensland far far north were roughly stormy, especially bubbles formed in places with a lot of impurities.

A child coming out of the foam.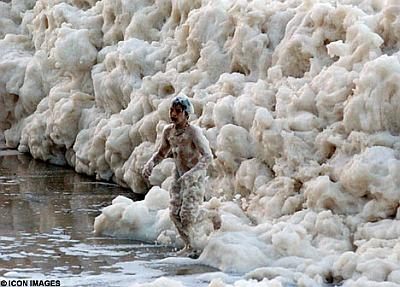 Children playing with bubbles.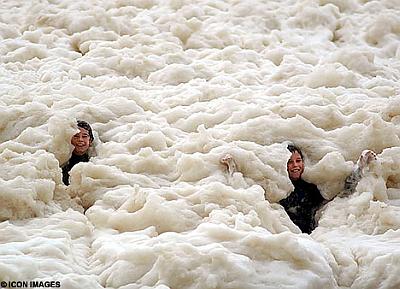 in Note, Posted by darkhorse_log