Why can Hollywood movies cost tens of billions on budget?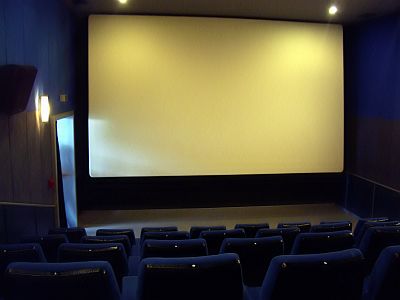 When watching Japanese movies, there are many things that you think "is not budget?" Conversely, when you look at overseas movies, especially the so-called "Hollywood blockbuster movies" you will feel that "money is not taking ~" I think there is. Why on earth will there be a difference in the budget that you go to the movies so far?

I examined circumstances around that.
First of all, it is a major premise. A breakdown is made with the feeling like the movie budget as follows. It is unexpected to do this when bowling this, and furthermore if the production period is delayed, the budget will increase to the bell tower.

H-Yamaguchi.net: Movie budget chart

First, from the circumstances of the Hollywood blockbuster movie. The following article was written in 1999, but it includes things that are still familiar.

About movie production fee a few things I know about american movie story


■ Cause of soaring production cost

In the American movies, movies that cost 100 million dollars in production cost are called "Big Budget" or "Event Movie", and works of 6000 to 40 million dollars are called "blue chip", 2000 to 10 million dollars We call low-budget movies "low budget" or "portfolio".
However, when the event / movie reaches this budget size, it is impossible to pay without paying more than $ 300 million of theater profits in the United States, and net profit will be generated for the first time through screening in countries outside the US.

Various factors can be cited as the background behind the production cost of a movie on the market of 100 million dollars. Of course, there is no doubt that the rise in prices itself is also one of them, but the rise of works with heavy visual effects and high cost, segmentation of post production, rising performance fees of actors, even video and satellite broadcasts With the expansion of the secondary revenue market, the frame of production cost also increased in proportion to it.
In short, the following profit structure is roughly established as the current situation (it is quite rough because there is no way I can start writing detailed points).

1:Production costs are collected first at the theatrical public in the US (note that it is not total production cost including advertising expenses etc). If a big hit work and a budget are hit, it collects the total production cost at this point, and profits start to start. In that case there are cases in which a sequel production contract is installed in haste.

2:Of course, even profit will be obtained even in the sale of the screening rights by expanding overseas. Similar profit will be obtained in the simultaneous screening all over the world. It is bad that total production cost has not been collected at this stage.

3:Benefits of secondary use and tertiary use start to be generated with related products and DVDs. In the case of general works, there are many cases where it takes all to see how much profit comes out at this stage. For this reason, desperate for the detection of pirated editions because sales here directly linked to profit. In some cases profits will rise only at this stage.

Four:Works that are well-made continue to be in a long hit state, so we still continue to make profit even if we use the 4th, 5th. Even if it is a slight profit, if it accumulates dirt, it is what it does, and in many cases there are many cases where kore is accumulated piled up and profits are put out in many cases,I want to avoid the annihilation of the copyright due to the prescriptionThe strong speculation that strongly works.

In other words, if it is something like a long hit, collection of production funds has ended, and profit will increase as we sell it, so I absolutely do not want to release the rights anyway and there is this umami somehow Sometimes you can stand standing.

First of all, looking at "1", the United States has its own national character and there are so many movie populations that there is a circumstance that the cost of a movie theater is very cheap compared to Japan.

Welcome to Arizona - Tips for American Life

Admission is $ 4.50 for children, $ 6.00 for adults before 6 pm and $ 8.00 for adults after 6 pm. $ 21 for seeing in the daytime with a family of two common children. If the adult rate in Japan is 1800 yen and the child fee is 1000 yen (less than elementary school student), it costs 5,600 yen in the same family structure, and it is less than half the charge.
How much is the foreign movie fee?

In the range that I heard, America is 5 dollars (about 650 yen in Japanese yen), France is also about 600 yen in Japanese yen, Korean neighboring 6000 won (about 600 yen in Japanese yen), roughly 1/3 of Japan There is atmosphere that movie fee of the world is the market price of the world. I have heard that it is normal to have more cheap in Europe.
★ ALL American life ★ American movie Spiderman

In a Japanese movie theater surely one adult one was 1,500 yen, a child was about 1,100 yen, but in the United States the movie was very cheap, even though this day was a regular fee, the adult is $ 6.5, the child $ 5.5 and two Even people can see it, you can see it at a cheaper price than the price for one adult in Japan.

If this fee is further Saturdays and Sundays in the morning, adults and children will also be $ 4.0 per person, and there is a full day discount from Monday to Thursday on weekdays.
BIG STEP ONLINE "New Face of America" ​​New discovery

Costs are cheap at movie theaters scheduled after the release, such as so-called 2nd building, 3rd building, etc. There are also places where it is about 1 to 2 dollars in single-house indies movies and classic screenings. It is an incredible charge in Japan with the highest entrance fee in the world.
So, in the Yahoo! Movies page below, you can see how much revenue is roughly raised in the first week of publication, how much earnings have been raised since it was released, and how many venues have been screened.

Yahoo! Movies - Weekend Box Office and Buzz

It is also characterized by thinking from the beginning that it will develop worldwide. This is because the market becomes narrower unless it is accepted as broadly as possible in the cultural spheres of the world not only overseas sales of "2" screening rights but also in DVD sales of "3" etc.

So Japanese Japanese movies are explained very carefully and gathered on the following pages.

Trivialities & amp; realities: Film investment and collection system 1

Trivialities & amp; realities: Film investment and collection system 2

In other words, in the case of Japanese movies in Japan, there is no idea of ​​using the world as a market (there are circumstances that can not be opposed to the world as described later), most cases try to collect profits only in Japan. Below is the case of a TV drama, but a similar situation also occurs in movie production.

ITmedia News: "Japan's drama is out of the question" Awareness of sparse television industry

However, in overseas development problems before the quality, such as language and race, will stop.

Imamura Kenichi, director of international media and corporation overseas sales department handling NHK program sale, said, "NHK odor, more speaking, it can not be sold if it does not have a Japanese smell.When Japanese announcers came out, I will not sell any more. "
I think that it is easy to understand if it thinks that the songs ranked first in the US will be ranked first in Japan as well. In other words, the wall of culture is higher than imagined, so if you do not consider international development from the outset, the movies themselves themselves are less likely to make a profit. If it is difficult to make a profit, it can not be budgeted.

However, because it is a Japanese movie, it does not mean that it is not budgeted. You can understand this thing by reading the following.

A few things I know about movie production cost Japanese movie story

In other words, while Hollywood movies have a circumstance that it is easy to collect even if a high budget is spent (secondary use and tertiary use are easy to develop internationally), while Japanese movies are collected only in Japan Because the tendency to do is strong, I can not put as much budget as I expected.

Also, they are bad because this fundamental difference also affects the quality of the movie. The Hollywood movie himself has indicated that it is not possible to make a good movie if it costs money, but if you do not make a quality one after all it will be possible to use it for secondary use, Next use, fourth use can not be done, or profit is extremely small. "ITmedia News: "Japan's drama is out of the question" Awareness of sparse television industryBut it is written as follows.


"The US drama is taking a lot of budget and time for production.With considering the advance development such as terrestrial broadcasting and DVD development, I gathered the best screenwriter and cast, making a drama with a high degree of completeness.Naturally it is interesting Well, I will sell it all over the world. "
On the contrary, the point that Japanese movies do not have is that the points that are written on the following sites are roughly raised.

Why is not the Japanese movie useless?

As a result, what happened is what is called "Live action"than"AnimeIt is easier to produce what it seems more like a budget on a low budget, and it is easier to expand internationally, so not only is it easy to collect funds but also the profits are becoming more exquisite.

Then let's see how many differences have arisen in Japan and the American movie content industry themselves in the overview of what has happened in the whole industry as a whole. The latest contents summarized by the Digital Content Association of Japan in 2006"Survey research related to digital content market (oversea market) report" (PDF file)According to the following, it is as follows.

Film box office revenues in Japan: 210.9 billion yen
American movie box office income:1 trillion 32.1 billion yen
↓
Approximately 5 times difference

Number of spectators mobilized in Japan: 170.99 million (the population of the country is 126.79 million)
Number of spectators recruited in the United States:1,536.1 million people(The population of the country is 293.66 million people)
↓
American citizen visiting the cinema about 5 times per year per person

Average admission fee for Japanese movies: 1240 yen
Average admission fee for American movies:¥ 672
↓
About half the price of the United States in Japan

Japan's screening screen number: 2825
American screening screen number:35,594
↓
It is twelve times as large as Japan

Sales of video software in Japan (cell): 436.2 billion yen
Sales of video software in the United States (cell):1,0801.1 billion yen
↓
America is selling about 4 times as much as Japan

Sales of Japanese video software (rental): 375.6 billion yen
Sales of video software in the US (rental):878.6 billion yen
↓
America has more rental sales than Japan about 2.3 times

Per capita expenditure in movie box office revenues in Japan: 1652 yen
Per capita expenditure in American movie box office revenues:3515 yen
↓
Since the entrance fee is cheap at the beginning, the number to see also opens up further

Per capita spending on Japanese video software sales: 6358 yen
Per capita expenditure in US video software sales:¥ 9125
↓
Since Japan is difficult to recover funds through the theatrical release, the ratio of video software tends to be high, so regulation tends to be more severely regulated

The sales volume of films sold abroad from Japan is 7.8 billion yen. I can not develop the world at all ... This circle is going around and it is reflected in the production of the site, that is budget.

By the way, overseas sales of animation is 16.3 billion yen due to video sales + copyright fee income. The overseas sales of music is 570.34 million yen. On the other hand, overseas sales of games is 961.4 billion yen, it is overwhelming. I also understand why talent is not a movie but dondo to the game site. Then, there are no more talented people in the movie, and spurs to hollowing out ... ....

The reason why the budget can not be applied is because there is no sales and sales are not available so there is little budget and it is impossible to make a work that will be accepted to the world if it is a small budget, so the quality of the completed work Since it is declining and it can not be used for tertiary use or 4th order, the period during which profit can be given inevitably becomes short, the profit is small, so the budget for the next work is further reduced, or budget There is a spiral that ...... will not be allocated ......

Considering such circumstances, the movie project is quite risky and it is close to gambling, but in order to improve this it is only to raise the quality of the production side. That is to raise the probability of "hit" by raising the quality is the best risk hedge.

However, what we actually did is to raise the profit by doing this kind of thing.

【Report】 Ghibli was strong again! Japanese movies reversed foreign movies' 2006 slashing movie rankings (2) the days of film production circumstances | entertainment | My comical journal

It is also characteristic of 2006 that television stations are making and investing in all of the top ten works of Japanese movie box office. It is the main stream of recent Japanese movie production. A television station, a movie distribution company, an original publishing company, an advertising agency etc. participate to organize a production committee and advertise a movie with their strategy that is good, respectively. In other words, TV stations hit a lot of commercials, introducing works with special programs and popular programs. The publisher strengthened the sales for original magazines and original books. Advertising agencies develop multilateral marketing strategies. As a result, for a certain period before publication, the user will be baptized by movie promotion from every media even if it is not. Even if you are not very interested at the beginning, if you are repeatedly advertised with TV advertisements, magazines, and net click ads, the existence of that movie will not be forgotten. It can also be said that the results have appeared as figures.
As a result, in fiscal 2006The share of Japanese and Western paintings is reversedThen, the Japanese movie exceeded the earnings of the foreign movie.

However……

To the reversal of Japanese and Western paintings / hit by sensitivity of TV

However, the total number of entertainment and the number of visitors to the cinema did not increase significantly in the past five or six years. Meanwhile, production funding is brought to the movie industry from the outside by riding the boom, and the number of Japanese movies published last year is expected to increase by more than 15% compared with the previous year, and there is also pointed out that oversupply is oversupplied.

Director Kenzo Yoshio of Director of Kinema Junpo Film Research Institute said, "Although it is called a boom, the audience of a foreign painting has shifted to a Japanese movie, if the bubble collapses as soon as we do not make efforts to increase visitors There is concern that.
If we do not make efforts to put quality backwards, we will collapse somewhere.

Will the day the mass production of movies that can be applied to the world with enough budget in Japan and entered the realm of masterpieces and spoken for a long time will come ...?

SF MOVIE DataBank: Japanese Movie Entertainment Revenue Ranking