Game "Ragdoll Avalanche" to avoid barbecued stick man moving down and falling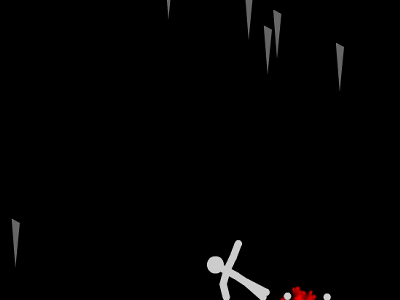 Kunekune and moving stick Move the human being and avoid the falling thorn. The operation is simple with only the cursor keys. When the thorns hit the legs and arms, they will be cut off sputtered there, but if you are at the tip, the game will not be over.

Access is from the following.
.. :: Ragdoll Avalanche Flash Game :: ..

I only use cursor keys.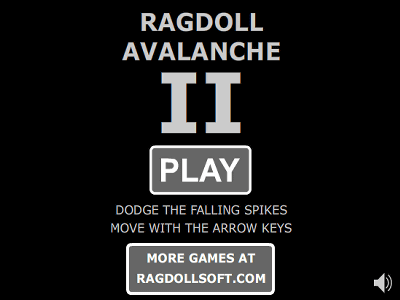 This stick man is the leading character. Continue to avoid avoiding the thorn falling from above. Move cursor key left and right, press upward to stand upright, you can fly if you keep it pressed.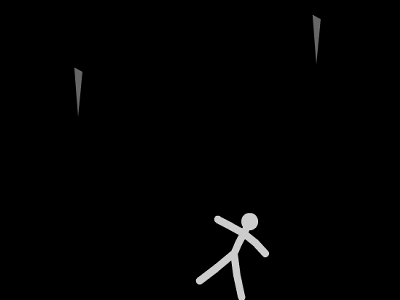 I was hurt but I am still alright.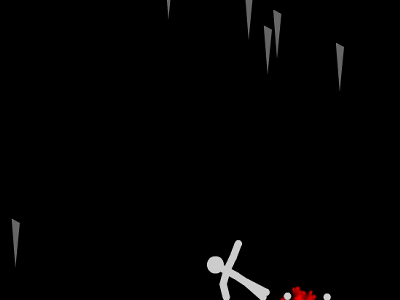 If you eat at your neck it is out with a shot.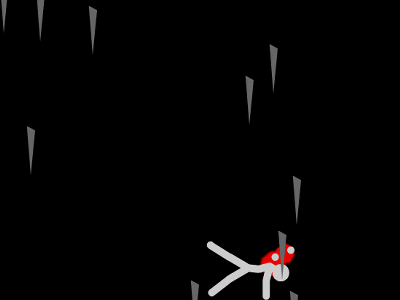 Both legs and arms were torn off but it's still okay.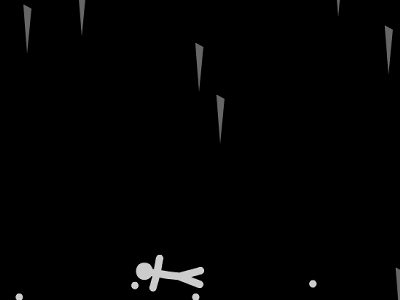 I continued to run away with Kunekune until the end, but as the number of thorns falling gradually increases, there is no space to avoid.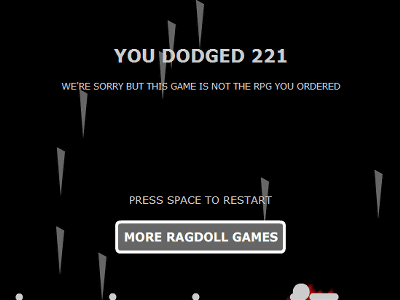 The trick that keeps on for a long time is to reduce the area of ​​yourself, so cut your hands and feet a little earlier, keep it as standing as you can and keep it in the center so that you can avoid it to either side. Specifically, it looks like the image below. With this I got about 180 points without doing anything.