A man who was selling religious books on a sunny day suddenly struck by lightning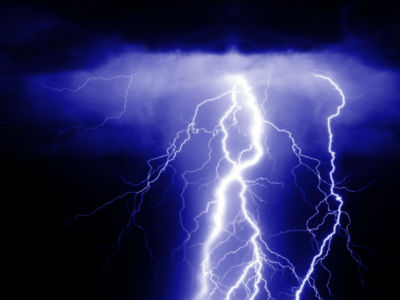 On a sunny day, a man who was selling books on religious affairs suddenly struck by lightning, it seems that he became an unconscious heavy body. He was brought to the hospital and he managed to get out of danger.

Details are as follows.
WSVN - TV - Local News - Man on religious mission struck by dry lightning

Hailu Kidane Marian (40), a member of a religious group on Sunday afternoon, was visiting selling books in Miami. On a sunny day, he was walking along 199 Street and 78 Avenue. When Maria Martinez purchased a book from Marian and turned his back, it sounded as if shooting a gun. When Mr. Martinez looked over, cloudy smoke could be seen, Marian bounced back and fell down there.

When the emergency services arrived Marian was breathing and pulse stopped but managed to resuscitate and was brought to Jackson Memorial Hospital. Although it was quite seriously injured, the condition seems to be stable. This sudden lightning strike is not the first time, and one month ago, there was an accident that David Canales of the garden building suffered a lightning strike suddenly though it was not raining. At this time, my colleagues who worked nearby was safe.

CBS Miami's weather forecaster Jeff Berardelli seems to think that this is "Dry lightning". Dry · Lightning is lightning that occurs even in a sunny sky, it seems to be very dangerous because there is no sign of rain falling and there is no time to prepare. It seems to occur frequently in the western part of America, there seems to be a fire caused by this phenomenon.
in Note, Posted by logc_nt