3D character creation software Poser figure "MOTATAN" appeared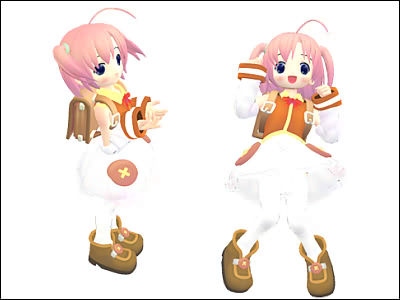 Characters "Rainbow poet" and "pastelink" appearing in the English reference book "Moe English words - MOTOHAN" which was released from the 3 year old Books in the autumn of 2003 and became a hit with over 400,000 copies, As a new figure for 3D character creation software Poser, "Poser Figure Pack Megeta", "Poser Figure Megetan Rainbow Blast Download Version", "Poser Figure Made Easy Pastel Download Version" on July 27, 2007 ) It seems that it is a new launch.

Poser can move the character's joints and expressions freely, and can adjust the camera angle and lighting to make it pose as you like, so it may be in that sense.

Details are as follows.
"Poser at a glance" - Poser Japanese Official Site

The price is Poser Figures Besides "Rainbow Plant" and "Pastel Itaku" are 1890 yen (tax included) in download sales, respectively, the packaged version "Poser Figure Packed Momenta" which is a set is 3360 yen (including tax).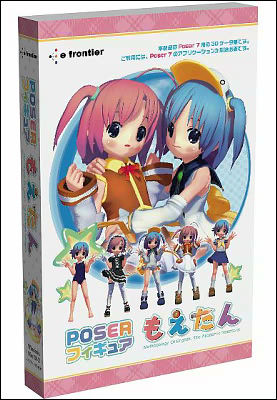 Since Poser also has animation function, setting two kinds of poses makes it possible to automatically create motion between them. So, it can do complex movements such as walking and talking.



Since animation starts just this summer, it may be possible even to embody delusions ... ....