"Avatar Machine" where you can see your actions from a perspective like a net game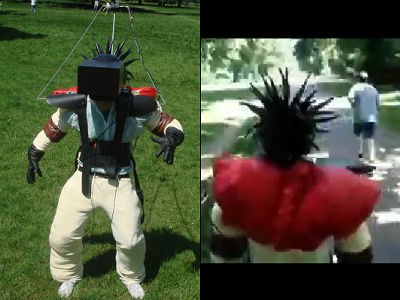 It is characterized by being able to see your actions from a viewpoint looking down on your character in a net game. It seems quite interesting to see your own actions yourself, but it is a difficulty to see only strange people when looking at you.

Details are as follows.
Avatar Machine

Equipped form. There is a monitor in the face, and from the backwards the image of the camera being taken from the looking down point of view is visible. With this, I realize a mysterious feeling of looking down on my own.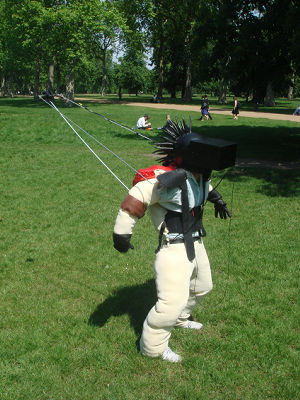 front. If such a thing is wandering around the park, it is a message report immediately.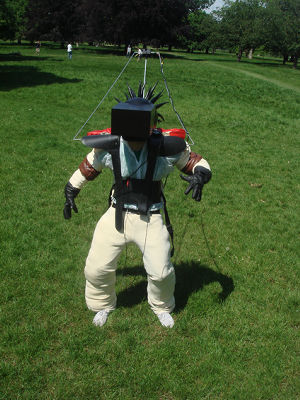 The camera is quite backwards. I wonder what this outfit is.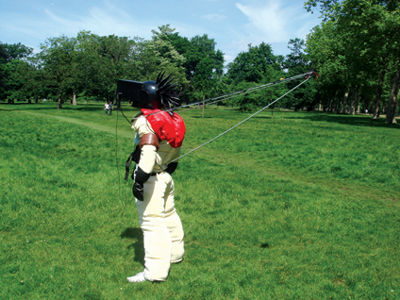 Warmth.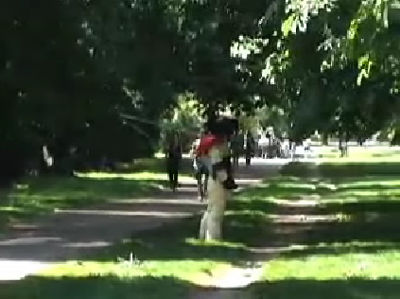 It seems that it looks like this. My uncle is desperately running away, I am jogging.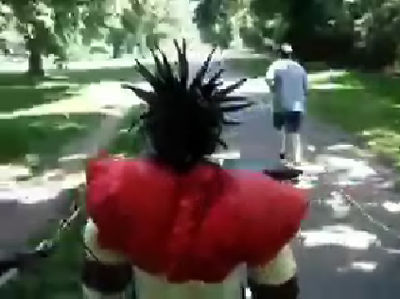 Since the movie is being played at the top left of the site, you can enjoy the atmosphere.