Rare moon and stars co-starred in China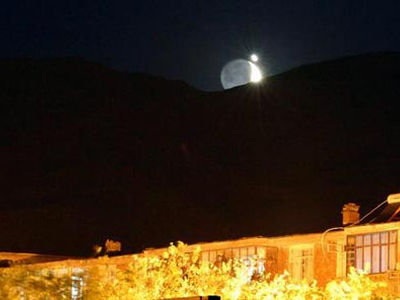 It seems that considerably rare moon and star scenery was observed from 23 o'clock on June 18 th to 20 o'clock on 19 th. If you like celestial bodies it is worth seeing once.

Pictures are from the following links.
Xinjiang Akutai Mochizuki star strange - 华 China

It was observed in Xinjiang of China. The stars are twinkling just above the moon.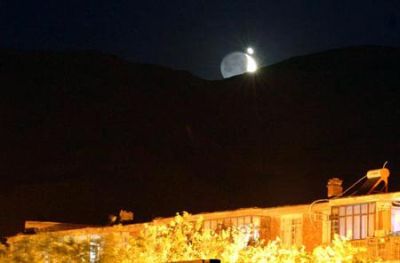 A shape like a logo mark. Strangely shining, is it really a star?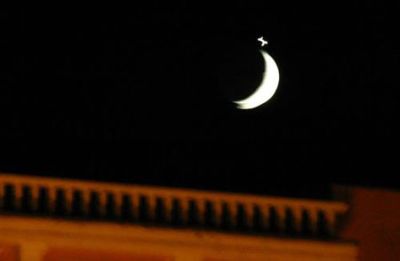 There seems to be a mysterious flying object confirmed in Xinjiang. Although it feels just like the light inside the car is reflected in the window, there may be something in Xinjiang.
YouTube - UFO - China Xinjiang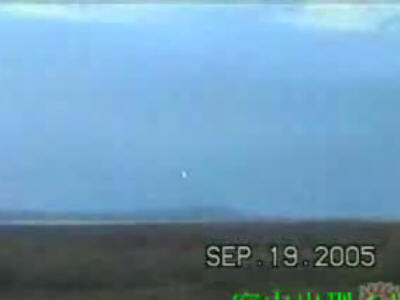 · Additional notes
According to the information from the reader, the stars shining on the moon are not Venus or Saturn. Even in Iran, it seems that similar pictures are taken on the 18th. Thank you for providing the information.
Lunar Eclipse of Venus June 18, 2007

· Additional notes
I got the information as being a Venus star from the one who is a part time official at the observatory. It is a common phenomenon from the one who always sees stars, and it is said that the shining of Venus' light is distracting in the second picture.

2007/6/21 9:50 amendment
It is a misunderstanding of the location of the observation site, it seems that it is Venus, not Saturn.