Meisei "Bubble Oil Buckwheat with Mayonnaise" is like a soy sauce fried noodle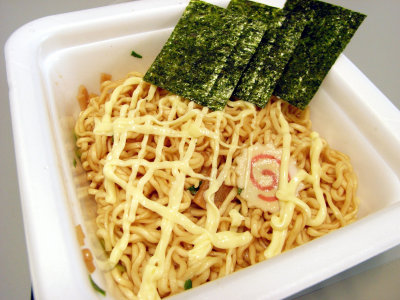 I tried to eat "BUBAKU Oil soba mayonnaise with" that AIRSHO FOODS launched renewal from June 18. I thought what kind of gitogito 's soba was, but it was finished like a shoyu - fried noodles.

Details are as follows.
package. The feeling of heaviness of oil is drifting.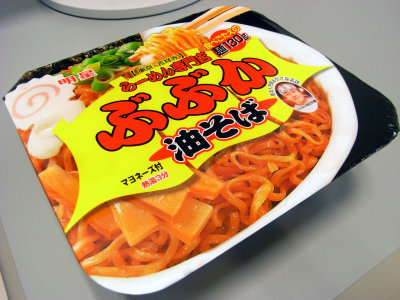 The material looks something like this.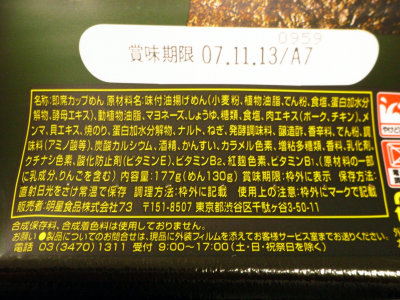 Inside is liquid sauce, quickly, mayonnaise, baked paste.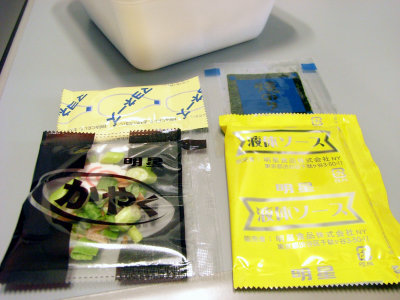 Pour hot water and wait 3 minutes.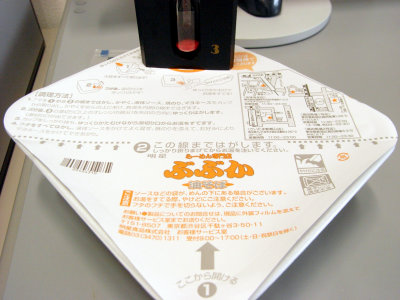 I will stop the sauce if I can. I am stiff with oil.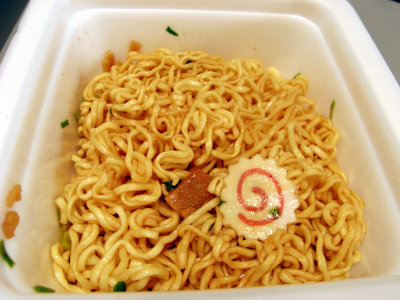 In this time, in order to taste a more comfortable feeling, I put all the mayonnaise it puts on as you like. Complete with topping pasta.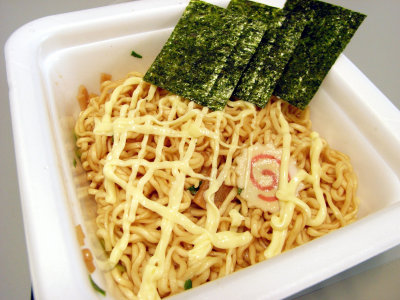 Mayonnaise is added plus, the oil will increase and the inside of the mouth will be chosen. There is also a large amount of noodles, after feeling eaten like a sweetness in the stomach suddenly bloated. Who felt Lard 's richness pretty much, but the bitterness of oil is not that much. However, I could only think that it was soaked with soy sauce taste because it was made with yakisoba. Recommended for those who like a little unusual instant fried noodles.

The product page of Akashi Foods is as follows.

Buckwheat with soybean mayonnaise