Rakuten, a large-scale planned fraud case occurred, Akihabara OG shop closed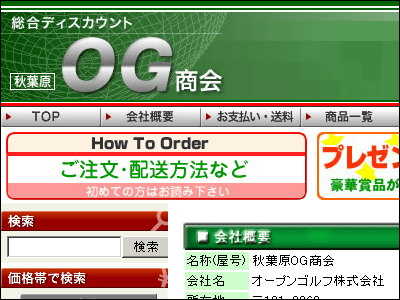 this"Akihabara OG Shokai(Open Golf Co., Ltd.) opened in Rakuten Market in March this year, although goods were shipped until May, complaints that products will not be shipped from June will start out with reviews, etc. 6 On the 14th of the month the site is marked as "refurbished". And since it became impossible to contact by telephone, fax, e-mail, etc., even if the victim who ordered the product visited the office directly and pushed the doorbell, there was no response nobody already, no one already has the office, empty.

Then Rakuten rushed complaints e-mails, and e-mails with content saying "Please do not deposit" started from Rakuten at around 10 pm on June 14, but it is already late, most users have deposited money It turned out to be ... .... It is the situation at the moment.

Details of e-mail from Rakuten, photos of Akihabara OG Shokai, related sites, etc. are as follows.
【Rakuten Market】 Akihabara OG Shokai [Company Profile]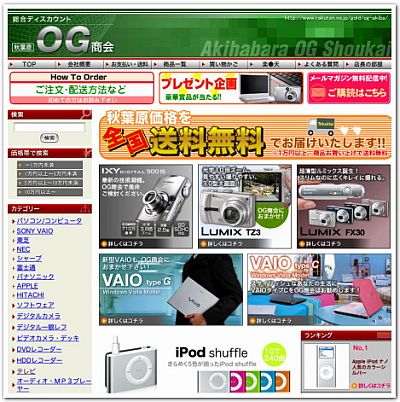 The following is a picture of Akihabara OG Shokai.
OG plan suspicion of bankruptcy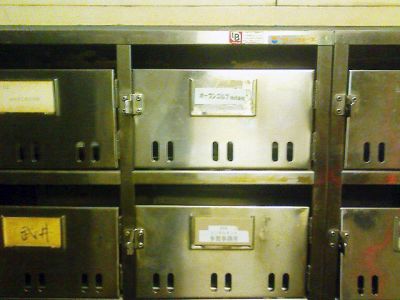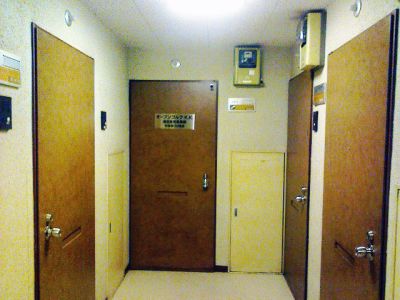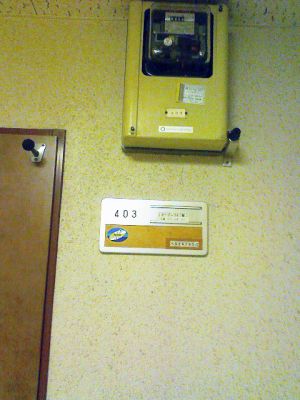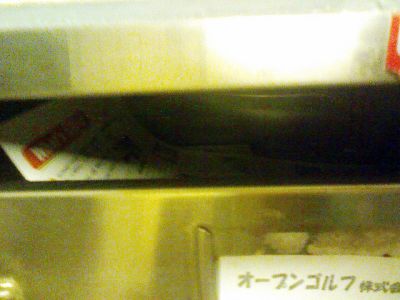 The voices of the victim are flooded with the review.

Akihabara OG Shokai: Rakuten Market Rakuten Market Everybody's Shopping Review

The face picture of the store operation manager "Michio Sato" is still posted on the following page.

【Rakuten Ichiba】 OG Shokai of Akihabara

The content of the contract is actually pretty bad.

OG Shokai

We do not make any warranty or representation about the accuracy of the contents of the website.
It seems to be a sentence that is adopted in various net shops when searching in the above text. Perhaps it's a defensive measure against price misprints, but after such a case there seems to be only a bad impression ....

Below is not a review but a bulletin board still remains. As far as this is seen, it seems that it was already quite unexpected since June. It seems that something is going to start before all this happens again.

【Rakuten Ichiba】 OG Shokai of Akihabara

Rakuten's email to this inquiry looks like the following.


It is Rakuten Market.

At the store "Akihabara OG Shokai" which we contacted by e-mail on Thursday, June 14
We will inform you about orders.

We are late to contact customers who have replied to us,
I apologize.

There is still a situation in which it can not be contacted with the store at present, and police etc. also cooperated
It is at the stage of investigation.

【Request to customers】
■ Customers who have not yet received payment
We will duplicate the previous message, but once we have received payment to the store
Please do not thank you for refraining.

■ Customers who have already received money and have not received the item at hand
Thank you for your patience, I am sorry to trouble you,
For this matter, customers also consult with the nearest police station
We would like to consider you.

In addition, when the customer submits the damage report, in order to grasp the situation
We would appreciate it if you could inform us about "acceptance number of damage report".

【About our correspondence situation】
■ Contact by phone
We have ordered you after June 8 (Friday) which is highly likely not to be deposited yet
For customers, we will refrain from paying by telephone from us
I contacted you with an alert.

■ Request to freeze account to each financial institution
We request the following financial institution to freeze the account of the store concerned.
· Frozen
- Mitsubishi Tokyo UJF Bank Tsudanumae East Branch (current) 0009221
- Japan Net Bank Head Office Sales Department (ordinary) 1703236
- eBANK Bank Waltz branch (ordinary) 7014983
· Unfrozen
- Postal account code 10130 Number 51571421 (The receipt number of damage notification is necessary)

For unfrozen financial institutions we will continue to request action from our company,
Customer will also contact you directly to the financial institution that received money
I will recommend it.

■ Consultation to the police
On Thursday, June 14, I went to consult with Azabu Police Station in charge of our company and got the following comments
We are.
- Submission of the damage report is required from the customer
- It is difficult to recognize whether it is a fraud in view of the situation that the shop operated until recently

If you are already a customer who has already received money, in such a situation
We are worried very much.

Regarding this matter, we will further investigate to consider future response,
As soon as information comes in, as soon as there is movement in the situation again, we will inform you
We will do our best.

I am sorry that this time I am worried about your kindness very much
Again we apologize.
As I looked further at the review, it seems that the mail with such contents came.


It is Rakuten Market. I will forgive your sudden message. Customers are asked to refrain from transfer once they are ordered by the store "Akihabara OG Shokai" and are currently in the process of transferring the product price. Today, we received an inquiry from customers using the store, but despite being not a regular holiday, we could not contact you by e-mail or phone, and we were absent when we made a short visit. I was in contact until yesterday. Because it is such a situation, we stopped the service on Rakuten Market so that no new order will be entered at that store, we will contact you already ordered customers . We apologize for anything we are worried about by our customers. Regarding the store concerned, we will continue to check the situation at our company, we would like to report further if there is new information. In addition, depending on the customer, it may be that the mail has arrived due to misplacement, although the item has arrived at hand. In that case, we are sorry to trouble you, but I would be pleased if you could reply to that effect. Also, if you have already received payment, please give us a reply. Sorry for inconveniencing you, thank you very much. We are pleased to inform you that we are worried about the customer due to the Rakuten Ichiba Store opening store this time.
The victims' voices are also on the following pages.

Shop called Akihabara OG shop - temporary: "Akihabara OG Shokai" victim meeting - Rakuten Blog (Blog)

As far as examined, there seems to be a product unprocessed system in case of via "Rakuten card".

■ Outline of the merchandise not yet arriving system

What about the other victims ...?

At the stage of 17 o'clock on June 16, 2007,Information from Rakuten IchibaNothing is posted on this case in the matter. Whether such correspondence is not allowed in online shopping where trust is supposed to be the first.

In addition to this, it is covered in the following news site.

Asahi.com: Rakuten closes household appliance store "inaccessible" inquiries - Society

Rakuten Ichiba: Closing Home Appliance Store "Completely Unreachable" Complaints Case: MSN Everyday Interactive

In addition, it is thought that those who were affected by victims should submit 'complaint letter' to police, not damage notification. We just report that the damage report was "damaged." The police will not investigate if they receive a substantial number of damage reports even if they receive the damage report, but it seems that the police will have an obligation to investigate if they are in the complaint form.

Difference between legal brief memo complaint and damage report

How we can criminal charges

To move the heavy police of the back. Prosecution and accusation system

tell me! Counterfeit of goo fraud

By the way, when the police prepare a complaint letter, it is easy for the victim to prepare in advance what is the law of 8.
We summarize the fact that who, when, where, what, what, how, in what way · what did it · so · · · · · · summarized the factual relationship, chronologically supervising the date and time on a chronological table It is to summarize.

In that case, please be aware that fraud is a very difficult crime. It is central to the civil debt default and the proof of the subjective aspect of the actor (deception intention ← intentional intention). Deceit another act → mistake → property disposal action in mistake state → It is already accomplished by transferring property / profit.
According to these requirements, to summarize the facts which I said earlier.
Also, even if it is the police or the public prosecutor's office, if the name is listed in writing as an agent of "lawyer" why it is a lawyer, I will try to "tightly respond". In that sense, there is a real benefit to ask lawyers to create and give names to them.

In that case, it would be nice if we asked you to act as an agent on behalf of civil compensation claims.