Explosion dissatisfied if the Nintendo DS browser is difficult to use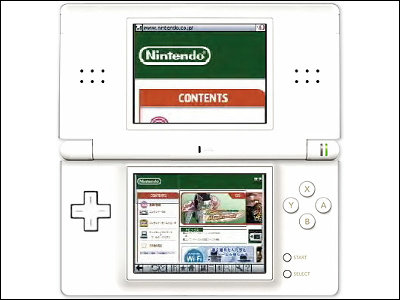 "Nintendo DS released on July 24 last year can browse WEB page"Nintendo DS BrowserHowever, it seems that the user who actually used the thing released abroad exploded dissatisfaction.

According to this user, Nintendo DS browser does not want to recommend to anyone.

Details are as follows.
Hands on with the DS Opera browser; it's everything it thought it would be :: DESTRUCTOID :: Hardcore video game blog

According to this article, although I bought "Nintendo DS Browser" pleasingly, smartphones with full keyboard popular in PDA and abroad "BlackBerry"It seems that I feel dissatisfied because too usable is too different.

In addition to not being compatible with JAVA and Flash, since the data storage area is small, from the viewing on YouTube, just reading a few web pages of a normal web site, the page which was read first disappears rapidly.

And what was more than anything was that the software keyboard using the touch panel was very hard to use and the handwriting recognition function like the brain train was not installed, so I felt incredibly irritated in the input work I am doing. In other words, "Nintendo DS Browser" has failed completely in terms of ease of use.

Indeed, if you try to drive English words with a software keyboard, it may be unavoidable for you to feel irritated because the majority of characters have more characters than Japanese, but of course, Will it be installed and new products corresponding to Flash etc. come out?
in Game, Posted by darkhorse_log