I bought Mega Mac Brother's "Mega Trias"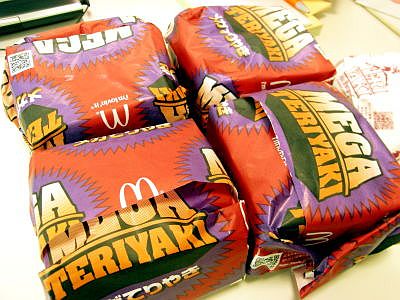 TooSold too much and shifted to limited quantity salesTeriyaki version of McDonald 's huge hamburgers' mega - mac' became nationwide release today.

So, I bought it immediately and tried stacking up my guns like the last time.

Details are as below.
We ordered 4 mega-chokey and ordinary Teriyaki Macburger 1. Especially nobody was lining up, but waited for 4 minutes.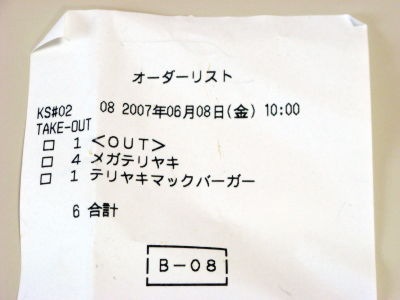 Mackberg on the left and McBurger on the right with a normal Teriyaki. Unlike Mega Mack and Big Mac, it is wrapped in ordinary wrapping paper.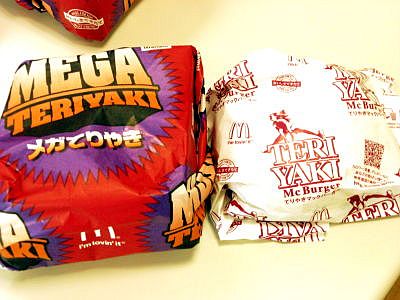 Inside is devised so as not to collapse.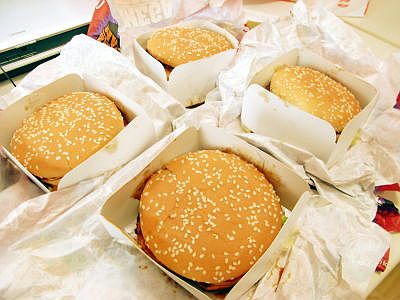 It looks like a screen and the bottom is spare.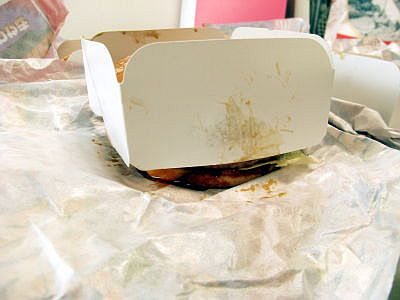 This is the whole view of Mega Harima.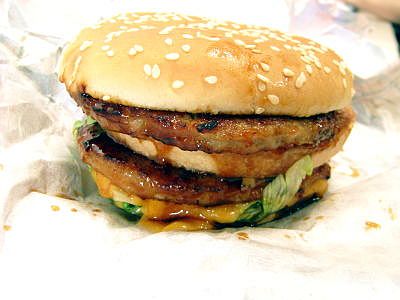 Compared to ordinary Teriyaki burger. Right side is a mega.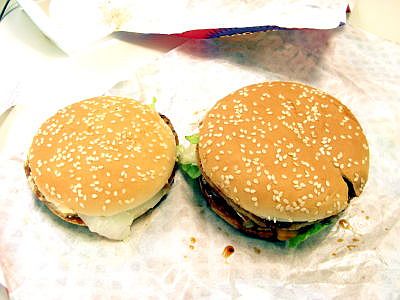 You can see the difference in size as you see from the side.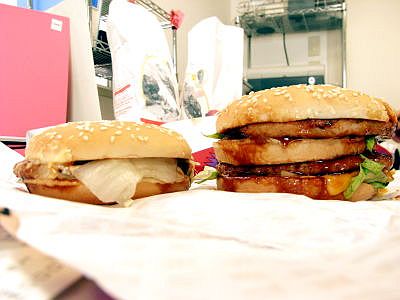 Compared to iPod shuffle.



Compare with W - ZERO 3. Length is shorter for mega rope.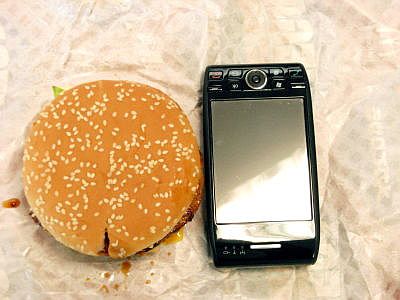 But the height is more than doubled.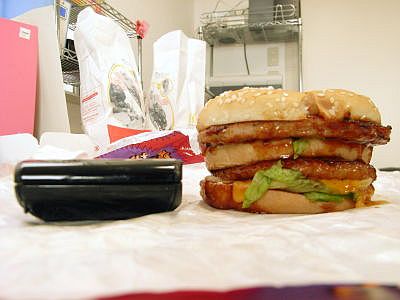 I tried to stack all of them and made it to the Tarryground Tower.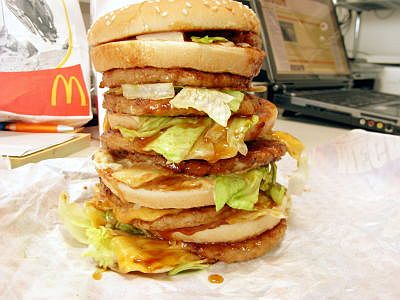 Presence and stability feeling are completely different things from ordinary Teriyaki Mc Burger.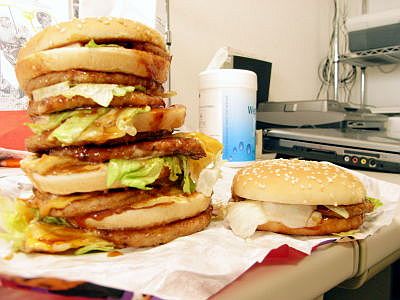 By the way it collapsed soon after I took this picture.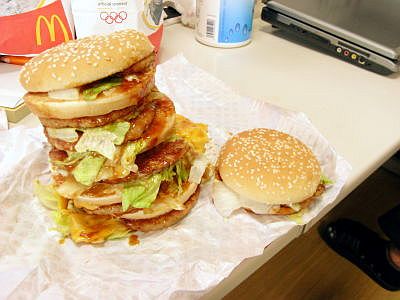 Although I like Teriyaki, the first mouth was quite impressive horse. You can bit a territory that just overflows from the mouth. You can afford quite a bit even if you eat the second mouth. Patti is different from 4 megamacs, mega crisp only has 2 patties so suddenly the belly does not swell. However, from around the third mouth the Tappuri's Teriyaki sauce, mayonnaise and cheese exquisitely attacked the mouth, to dash to dilute water. Although it has more water than mega-mac, the drink seems to be essential as the taste is dark. Also, if you try to eat it from a bag and eat it, the sauce will spill down, so if you do not eat it while wrapping it in a bag just like a normal Teriyaki M burger, the circumference will be terrible.

At the time of mega-mac, it was hard to eat as much as I thought that I was practicing something from the middle, but this time I can afford to reach for next next even after completing the meal in the meantime It was deliciously eaten until the end.