Does NTT DoCoMo compete with Softbank? Do you introduce installment sales in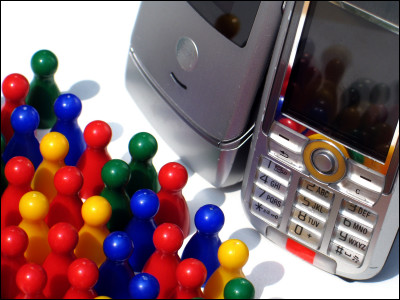 According to the interview of the Nihon Keizai Shimbun, according to NTT docomo's President Norihiro Nakamura, he revealed his intention to review the mobile phone's fee system within the year to counter KDDI and SOFTBANK MOBILE.

Softbank's current "Super Bonus"It is said that the discount sales of mobile terminals with an installment method such as" and the communication charge discount of those who keep using one terminal for a long time may be realized. "

Details are as follows.
DoCoMo to consider installment sales of mobile phones

According to this article, President Nakamura of NTT Docomo said, "We want to raise the discount rate of communication charges and various service fees on the premise of long-term use such as two years, etc.", and after installing the terminal installed by SOFTBANK last autumn About sales "Super Bonus", said "It has the effect of lowering the entrance (consumer's initial purchase entrance) of consumer's terminal". It seems that both will consider introducing it in conjunction with the launch of a new model for this winter winter season.

Incidentally before at GIGAZINEI covered the selling price of the iPhoneAs mentioned above, the cell phone company gives a reward to a mobile phone terminal whose cost is 50,000 yen or 60,000 yen, so that the dealer cuts the price down to the price of 20,000 yen or 30,000 yen Conventional "selling"Incentive model", Even though it is problematic that there was a problem that the cell phone company must add to the communication fee in order to collect the incentive fee, even if installment installment is introduced, or the person who keeps using one terminal for a long time Communication fee discount may be a good thing.