Learn the charm of Adobe CS 3, receive blog parts Sasaku Publishing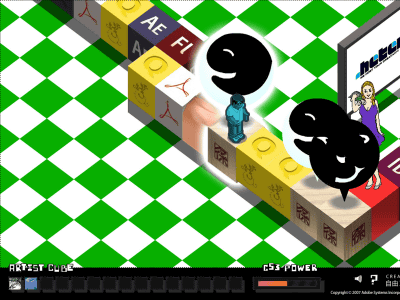 In commemoration of the announcement of Adobe Creative Suite 3, Sugoroku which can introduce the charm of CS3 products and obtain blog parts / blog sticks by various artists is released. Why do not people challenge those who are collecting unusual blog parts.

Access is from the following.
Adobe Suogoroku CS3

See below for how to play.

Adobe Suogoroku CS3 - Create · Play · Play · Connect freely × free

There are various artists' cubes.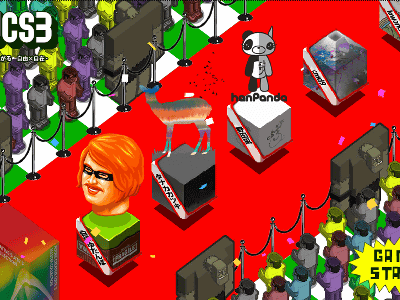 Game screen. It is the artist 's cube that my hands are singing. Click and shake the dice.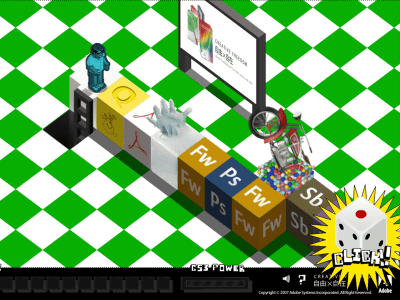 Quiz Cube. I will go ahead if I answer correctly.



The enemy's moved cube becomes a cube with nothing. Also, if you do not score goals before, you will start over.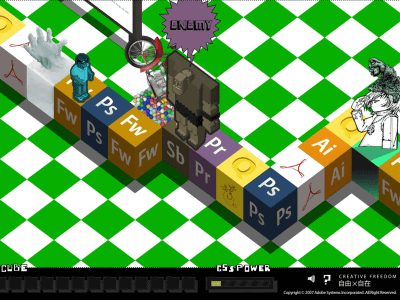 Artist cube is dense.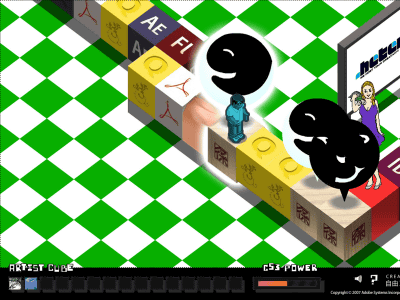 Since the CS 3 power has gathered, player characters that are accelerating with the product.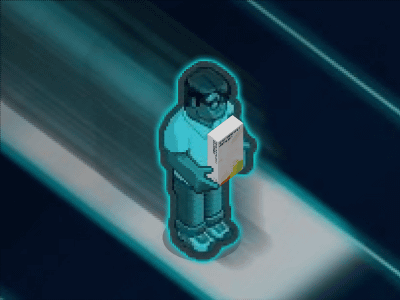 victory.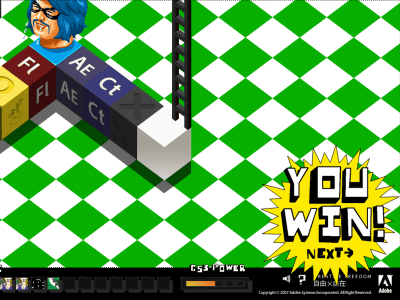 I got 8 artist cubes.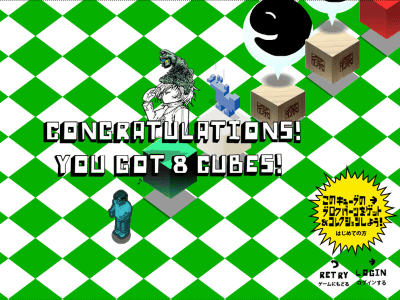 It seems that you can put it on your blog when you register your player.