Meisei "Charumela Collection Cup" is ... Ku noodle flavor?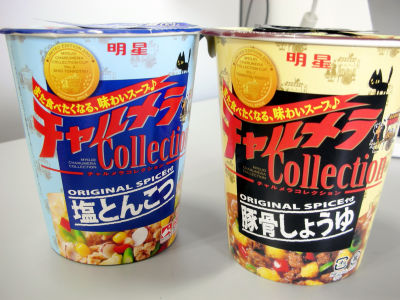 I tried two kinds of "Pork bone soy sauce" and "Salt tonkotsu" of "Mei Star's Charlemera Collection Cup" released from May 7th (Monday).

Although the attached original spice decides the taste, it is about salt soup with soup of pork bone soy sauce and fish and shellfish soup, but when you eat it seems like you think "look? And taste"? did. Why is it such a thing.

Details are as follows.
"Salt Pork Tonkotsu" on the left and "Pork Bone Soy Sauce" on the right. Both have original spices.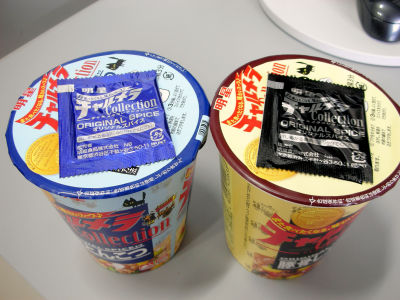 "Salt Tonkotsu" is like this.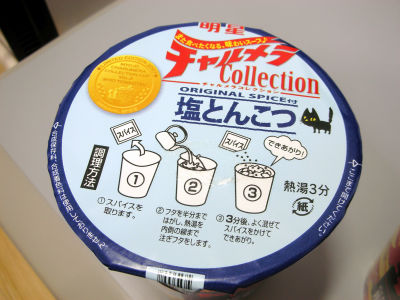 I just opened it. There are many ingredients of seafood.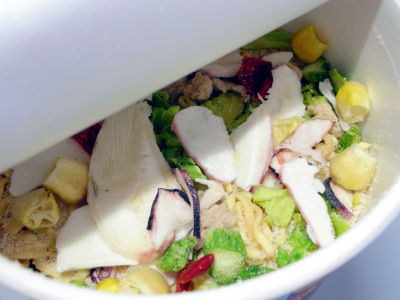 I tried opening "Pork bone soy sauce". Rice meat and egg are the main ingredients.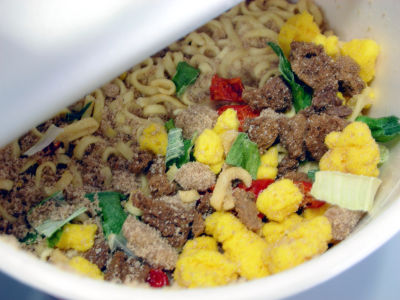 Wait 3 minutes after putting hot water.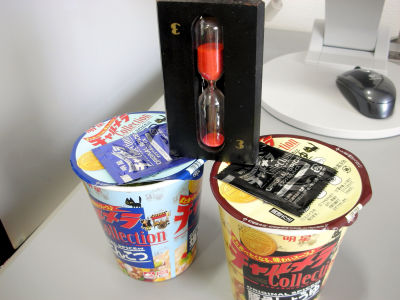 Salt tonkots are ready.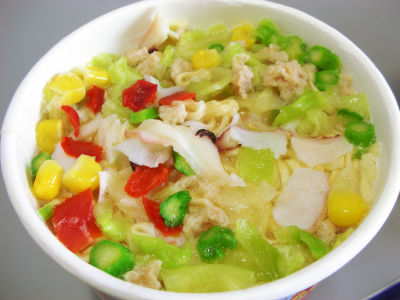 Place the original spice. It looks like seafood noule if there is no cone somehow ....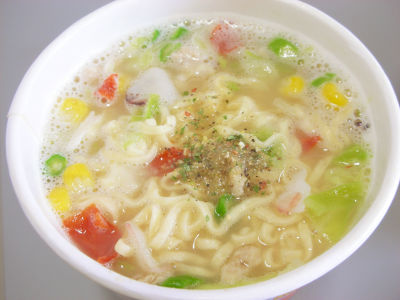 Pork bone soy sauce is also finished.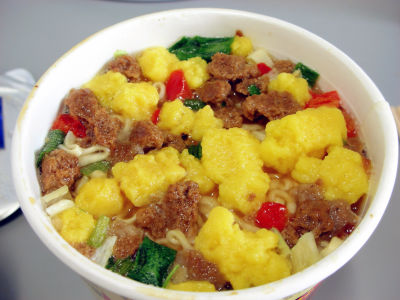 Place the original spice. Somehow it looks like cup ○ taddle ....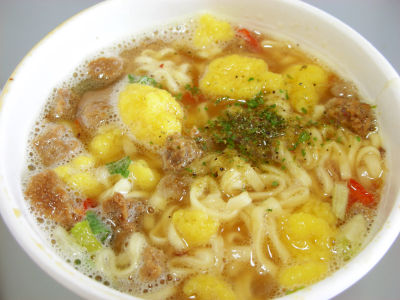 Although I tried to eat it, the pig bone soy sauce is really looking like a ku noodle. Especially, it seems that tools such as meat and egg are pretty close. It looks like a cool noodle where the utensils are gorgeous.

Salt poultry was imagined by seafood nuu leeked taste due to pig bones soy sauce, but I felt heard shoulder watermelon. Contrary to the appearance it was Tonkotsu noodles of ordinary salty taste. There are plenty of ingredients to eat and respond.

Even so why were they similar to each other ... Is it clear that Mitsubishi made Nissin a wholly owned subsidiary?

The product page is here.

Chalmera Collection