Ace cook "Taste Japan! Wild vegetable chicken soba" was a wonderful place for wild plants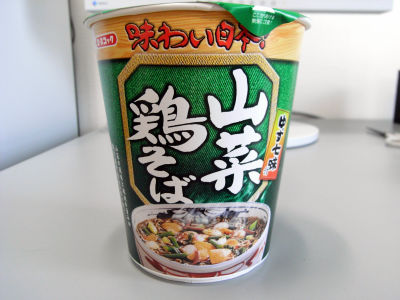 I bought "Taste Japan Japan! Chicken Soba" which was released from Acecock on April 23 at 160 yen (tax excluded) and tried it. It was a vertical cup of normal size, so I was surprised at the sense of volume when I ate it. It is securely contained in it, and it is not ashamed of the name of Wakaba soba.

Details are as follows.
Contents is like this. There are good wild vegetables.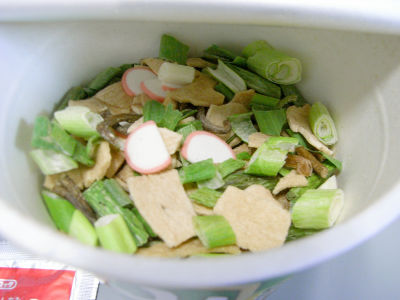 The seven taste that was included together. It seems that this is Yuzu Shichigi.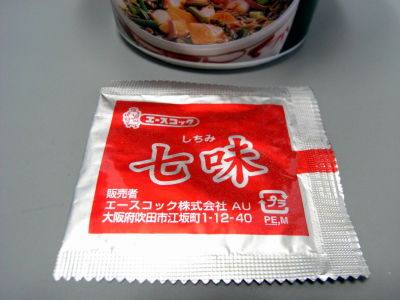 Wait for 3 minutes with hot water.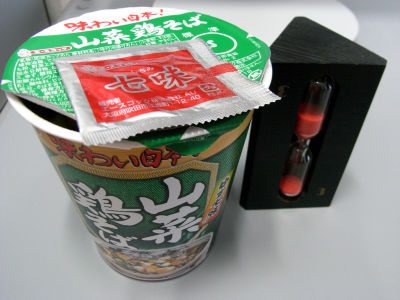 Completion. I intended to have plenty of hot water, but the side seems to have increased considerably.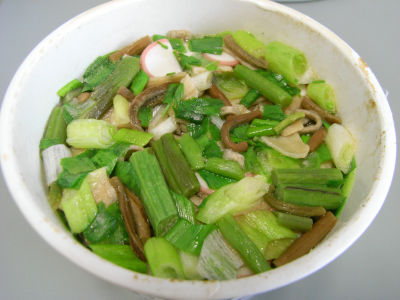 Mix lightly and sprinkle Yuzu.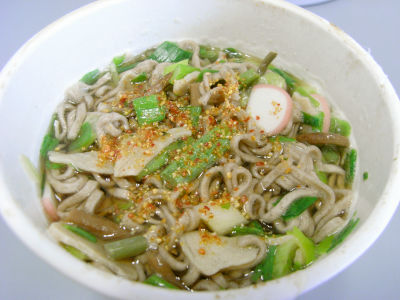 Soba is tightly contained under the cup and it feels like it's okay to name it a huge fly. There are a lot of springs and bracken in the ingredients, and it is nothing fake in the name of Wakaba soba. However, as for chickens, I was lost in wild vegetables and I did not know where they are, so I'm happy if they put it in a little bigger lump. Also, soy sauce based soup was often with soba.