Various bra that appears in the dark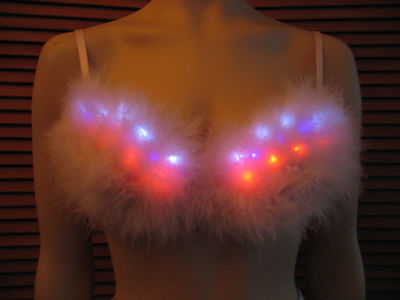 I do not know what kind of demand is, but there seems to be a glowing brassieres. I understand why phosphorescent materials are used in underwear, but what do you use with lighting?

Details are as follows.
The Sun Online - News: Babe's got glow bra on

It seems that this glowing bra is made in commemoration of the tenth anniversary of Playtex 's "Moonwalk" event.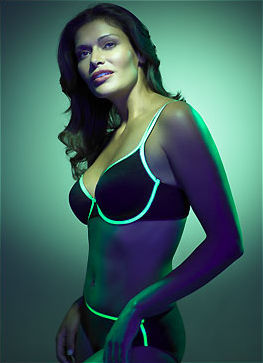 Moonwalk is a charity marathon running through London with a brassiere decorated gorgeously by many women, and the collected money seems to be donated to the charity project of breast cancer.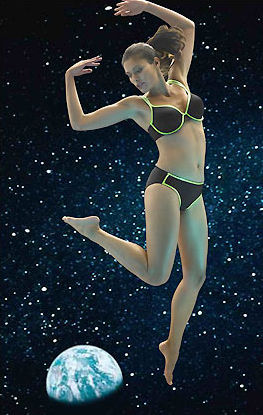 The amount of money Moonwalk collected last year seems to be 4.6 million pounds (about 1.1 billion yen), but the organizer is aiming for more.

Moonwalk's site is here.
The Playtex Moonwalk

Another thing that makes another glowing bra is below. Besides bra, suits and hats are also shining.
Light-Up Clothes and Costumes By Enlighted Designs

Brassiere that shines on its own. Fluffy feathers.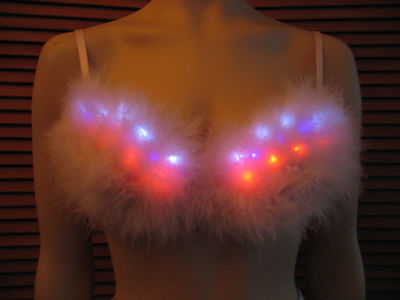 What on earth are you targeting ...?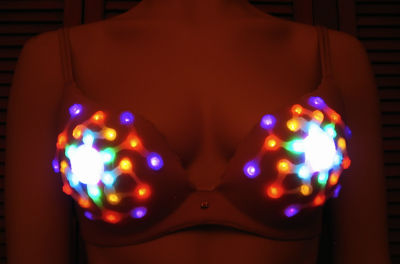 The movie of the operation of the above item is this movie.
YouTube - Silicone Nerve Bra

It looks like a neon sign.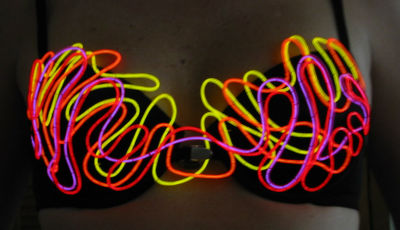 Circling.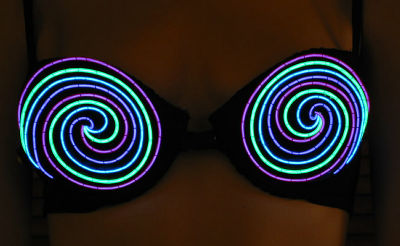 This is bright.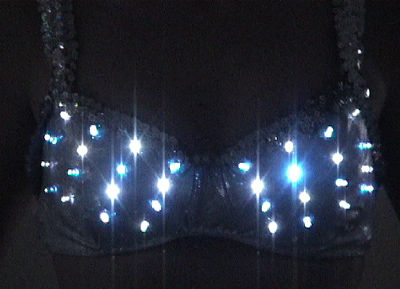 A message can be displayed.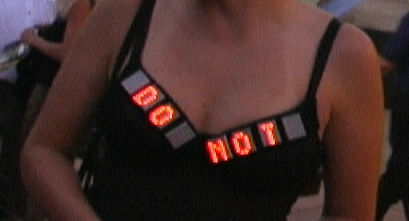 Overall sparkling.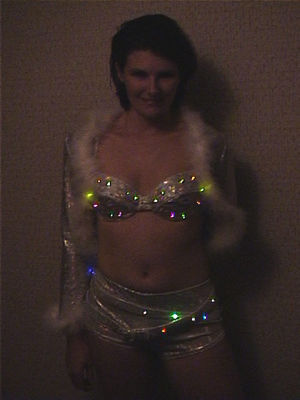 It seems that the battery is built in the side part.