We've been to the meat dumplings of "Nissin Handmade Multi GooTa Handmade Meat Dumpling Noodle"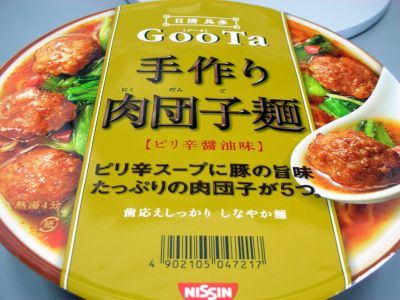 I bought "Nissin Handmade Multi GooTa Handmade Meat Dumpling Noodle" released on March 26 at a convenience store immediately and tried it. The GooTa series has always been highly finished, but the handmade meat dumpling noodles this time was also as good as the GooTa so far.

Details are as follows.
Nissin Foods: Product information: Product list: Nissin handy multi-handmade meat dumpling noodles

Inside is powder soup, liquid soup, quickly cooked retort. The pack of retort cooked goods is decorated with great care.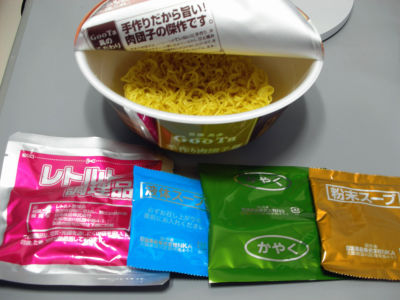 Warm up retort cooked goods and liquid soup.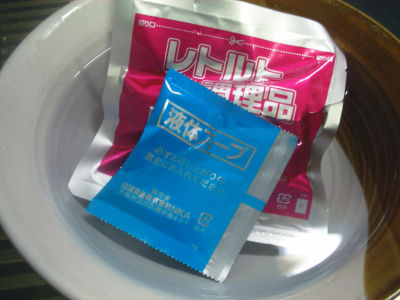 Pour hot water in the meantime and wait for 4 minutes.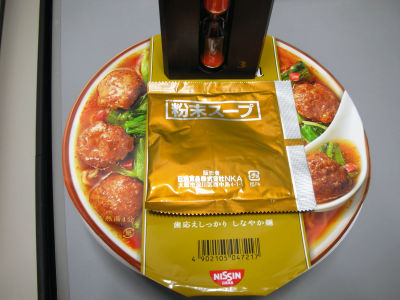 Put powder soup and liquid soup when finished.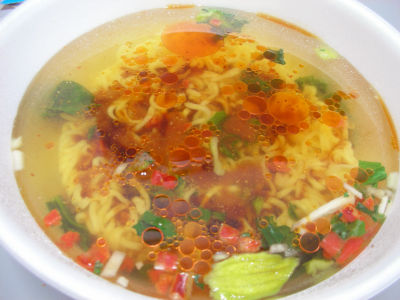 To mix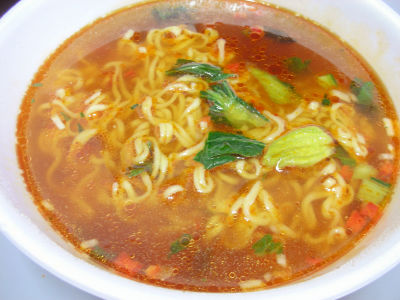 Put the meat dumpling and mixed lightly to complete it. It is overwhelmed by the volume of meat dumplings.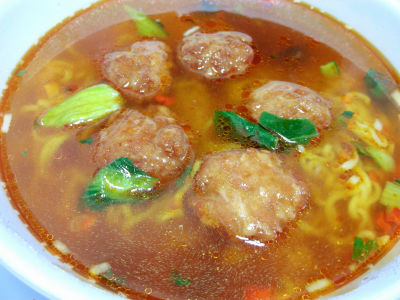 Meat dumplings with impact from the appearance are shocking to eat. It is more juicy than a meatball with side dish, and a little sweet seasoning is often with soup. It may be that the soup of spicy soy sauce flavor complements the sweetness of meat dumplings. Good condition of noodles and soup stuffiness, meat dumplings and Hachibaaki compatibility, well being a satisfying one as well.