Sony executives mentioned about the release of lighter and slim PSP than before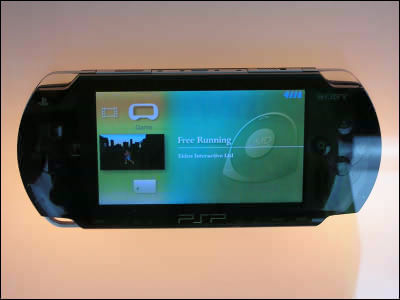 Sony executives in the UK said they planned to release a lightweight and slim PSP.

As I mentioned earlier in GIGAZINE, Rumors about the new type of PSP have been circulating, but it is the first time that Sony executives comment.

Details are as follows.
Sony UK boss confirms PSP redesign // GamesIndustry.biz

According to this article, Ray Maguire, executive of Sony Computer Entertainment (SCE UK) in the UK, invited a specialist of education and the like which was done the other day, and the PSP who got thinner and lighter as it is with the screen size intact He said that he intends to release it. However, we have not touched on the release date etc.

By the way, this is the same strategy as the small PS 1 released five and a half years after the first PS was released, and the thin PS 2 released in 4 years after releasing PS 2. If the cost of parts is reduced by downsizing, it is said that the main unit price will also decrease.