Goo, 10th anniversary special feature "We know the test for 10 years" is released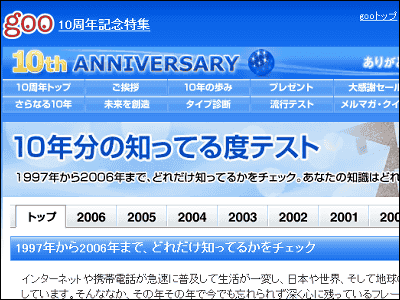 "Goo" offered by NTT Resonant has announced a commemorative site on March 27, 2007 as it will celebrate its 10th anniversary with the start of service based on robot type search.

And in that "10 years worth of tests", how far you know various keywords representing the past 10 years, from "1seg" "mixi" to "2000 year problem" "paradise paradise" You can check it.

It might be just right to look back over the last ten years.

Details are as follows.
Knowing for 10 years Test - goo 10th anniversary commemoration feature

I knew it in 1997 and I tried a test. Even now, the words and the dead words are intermingled.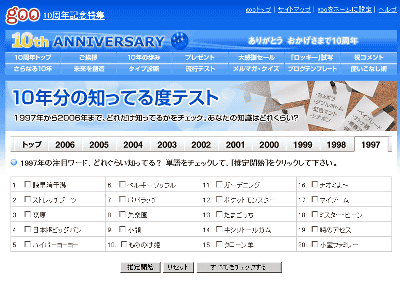 Check the words you understand. Click "Estimate start" when finished. By the way, I did not understand only "the assessment of time".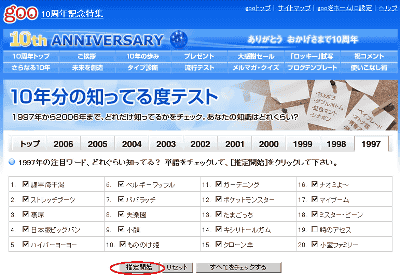 The result is like this. Since each word is linked to the search result, if you do not know, you may want to click it.