Handwritten wonton 7 pieces Enter the "Nissin Kitty GooTa Scalloped Cloud Drink Noodles" and how?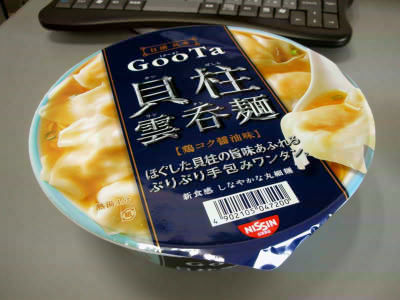 GooTa's new product released on February 26 (Monday) "Nisshin Fudan GooTa Scallop Cloud Diced NoodleBut, how much finished is it? Although it is just wonton noodles in extreme argument, it can not be good just being a wonton noodle to win the name "GooTa".

Personally, Wonton noodles I ate at a ramen shop stopped by on the first day I went to Hokkaido on a school trip were very tasty, and since that I became a fan of Wonton noodles, how far is GooTa complete Is it?

Handwritten wonton 7 pieces Entering "Nissin Kitapato GooTa Scalloped Cloud Drink Noodle" has the following abilities.
The earliest coming out when opening the lid is a large letter written on the back, assertion that "Wonton of the variety is thick and big!" Even if it is thick, it is meaningless as long as there is not enough ingredients inside, but it will be over again later. For the time being, we have two types of liquid soup and take out liquid soup. Wonton at the middle of the middle.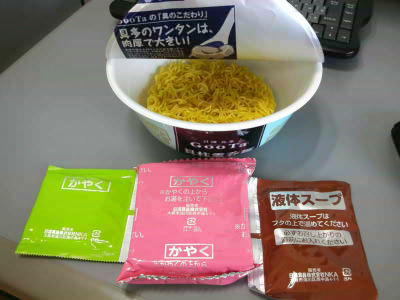 This is thick wonton. I have seven in all. Even at this stage of drying it is already considerable. This may be expected.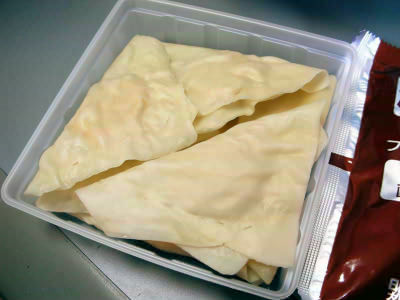 This is how to arrange it on top of noodles. When pouring hot water is to pour evenly on wonton point.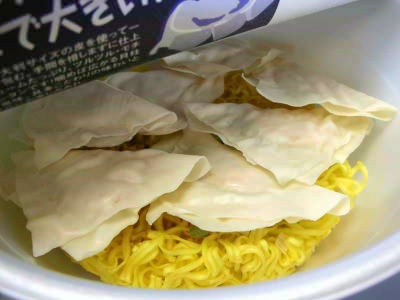 Warm the liquid soup over the lid and wait for 4 minutes. I want an hourglass for 4 minutes ... ....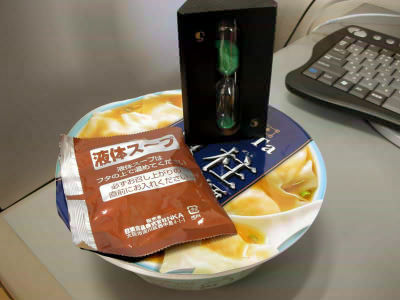 Completion.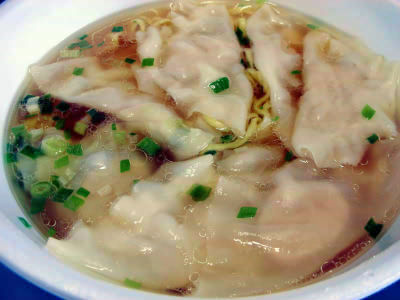 It seems that it is wonton of slipper and rice cake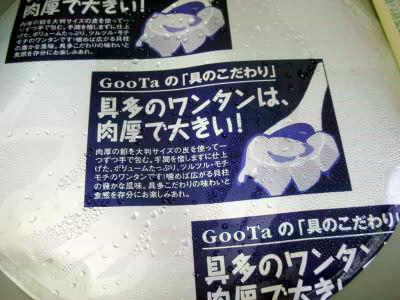 The main taste is rather tasty. First of all, it is quite a difference when compared with wonton, instant wonton of this. It is thick in proportion to its thickness and certainly it is rich in mochi. Therefore, there is considerable eating response, additionally content is firmly included, so satisfaction is high. Even if there is no boiled noodle, this wonton and soup alone seems to be delicious. And this soup itself also duplicates the aroma of "atmosphere ramen". GooTa's series sometimes send out something with a high degree of scent reproduction, but this time it is exactly what it is. The editorial staff who was in the vicinity also said "It smells nice, is this what this?" I can feel that the food occupies a rather important weight as fragrance. It can be said that it is located considerably higher among various wonton noodles so far, this is delicious. If you match the surplus soup with the rice, it seems to be a Chinese noodles, it feels nice.